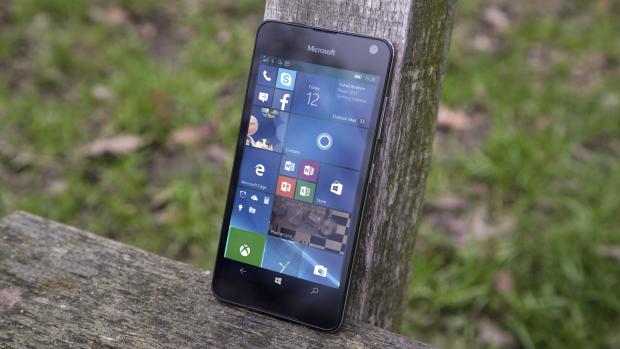 Microsoft's Lumia 650 is now making its way to the US, through Cricket Wireless. The Lumia 650 is the latest smartphone under Microsoft brand and it is powered by Windows 10 Mobile. The device offers best Windows 10 Mobile experience for the low price. The Lumia 650 sports beautiful metal design and it looks damn awesome.
Cricket Wireless stated:
"Elevating the prepaid space means more than having a diverse portfolio for our customers. It's also about bringing value to our customers through the unexpected – the things they thought they could only get from postpaid. Being the exclusive carrier of the Lumia 650, a sleek smartphone at a great price, gives customers more reason to want to join Cricket Nation."
The Lumia 650 will be available for purchase through Cricket Wireless for $130 from May 5. Before you start thinking to purchase Lumia 650, don't forget to check specs of the Lumia 650, below:
Premium Design: A beautiful, thin and light, premium metallic design that features a sharp 5″ HD OLED ClearBlack display, front and rear-facing cameras, up to 16GB internal storage and a 1.3 GHz quad-core processor.
Windows 10 Mobile: Windows 10 comes with elegant, built-in apps like Office, Mail & Calendar, Maps and Photos. Use Microsoft OneDrive to back up your information and sync seamlessly across all your Windows 10 devices. Cortana, your personal digital assistant, and Live Tiles come to life on all your start screens for a familiar, consistent experience.
Safety & Security: The Lumia 650 also has a built-in Find My Phone feature that when enabled, lets you locate, ring or wipe your phone if it's ever lost or stolen. And, with Kid's Corner, make your phone kid-friendly by giving them their own place to play games and use apps – away from your contacts and emails, and without access to your phone, texts or Internet.
Cameras: An excellent 8 MP rear-facing camera and a 5 MP HD front-facing camera for those great selfies and Skype calls – both featuring the same imaging software on Microsoft's flagship Lumia 950 and Lumia 950 XL, providing an outstanding imaging experience on an affordable Windows 10 device.
Are you looking forward to Lumia 650? Let us know in comments below.