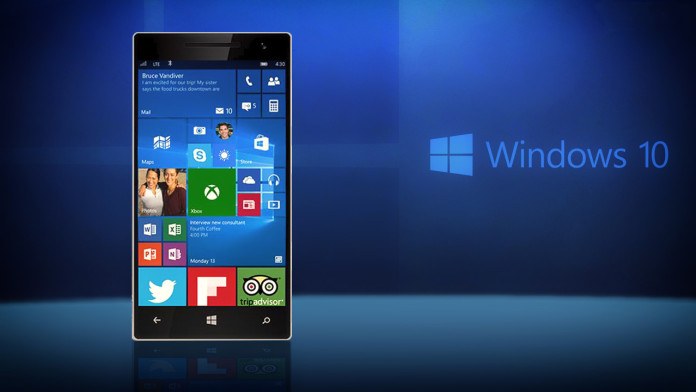 Microsoft is currently testing Windows 10 Mobile Build 14322 and the company is likely to release Windows 10 Mobile Build 14322 or greater this week, if all goes good and the company don't encounter any last minute bug. Recent, leaks revealed that Windows 10 Mobile Build 143xx will introduce tons of improvements.
According to several leaked screenshots, Windows 10 Mobile Build 143xx will introduce the following changes:
Improvements in Action Center:
Windows 10 Mobile Build 143xx will allow you to arrange the action center toggles in a way easier mode. The new update lets you arrange toggles by holding them and moving it to the suitable position of your choice, similar to live tiles drag and drop customization in start screen on Windows 10 Mobile.
How this improvements will work?
You need to press and hold (or select) quick actions, then drag to rearrange them. These quick action appear in action
Screenshots of upcoming Action Center improvements: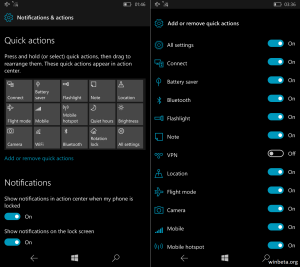 Revamped Emoji's coming to Windows 10 Mobile Build 143xx:
Windows Phone featured very odd looking emoji's with no design sense, and it also lacked most of the emoji when compared to other operating systems. Interestingly, furture Windows 10 Mobiles builds will also bring Ninja cats emoji, you can check how Ninja Cats emoji looks like: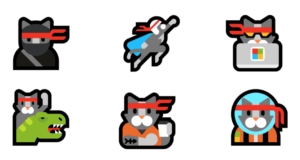 Microsoft has a name for every Ninja Cat emoji's:
🐱👤 Ninja Cat
🐱🏍 Ninja Cat Flying
🐱💻 Ninja Cat at Computer
🐱🐉 Ninja Cat riding T-Rex
🐱☕ Ninja Cat with Coffee
🐱🚀 Ninja Cat in Space
On other hand, here are the old emoji's present in Windows Phone right now. And, upcoming Windows 10 Mobile build will revamp all of these emoji.
Old Emoji's

Upcoming, made from sctrach, New Emoji's:

On left hand side, there is an old sleepy feeling emoji and it is compared with the upcoming emoji which will replace the current one: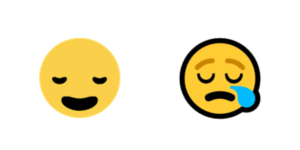 Here are some new face emoji's that looks damn awesome: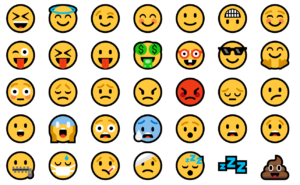 Animals Emoji's are also going to be revamped: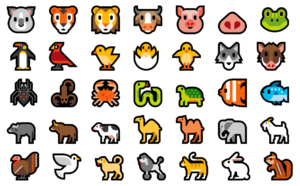 And, its not the end, Microsoft will also introduce new emoji which other operating system still don't have, it includes:
Vomit-face emoji
Shrug emoji
Fingers crossed emoji
Here is how these new emoji's looks like:

There are also some revamped emoji's of humans, that looks petty cool:

And, here are also some brown tone emoji:

Some Family emoji's coming too: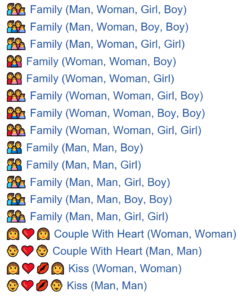 Not all of the above emoji's will arrive with the next Windows 10 Mobile Builds as its (still) under development.
Upcoming builds will have icons for options in the Settings app for Windows 10
Next Windows 10 Mobile Build is likely to pack icons support for options in settings app. The icons will help users to recognize the settings more faster. And, operating system like Android also features such improvements. You can check the screenshot of upcoming settings app improvement below. You can read more about it by clicking here.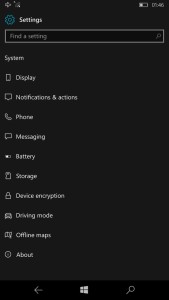 Microsoft Edge to get more improvements:
Microsoft Edge browser will get new feature that will allow you to re-visit the next page that users visited earlier, by clicking on the option "Go forward". And, one of the other major improvement coming with next build for Microsoft Edge is the ability to sort the list of favorites by name.
More and more improvements are coming to Windows 10 Mobile with upcoming build:
Windows 10 Mobile's next update will introduce tons of other minor improvements. One of the improvement is that now Cortana will feature its own dedicated settings option in the hamburger menu.
Are you excited? Do let us know in comments below:
Note: We don't own any of the above images. Action Center and settings app image is owned by WinBeta. New emoji's images are owned by Emojipedia.com