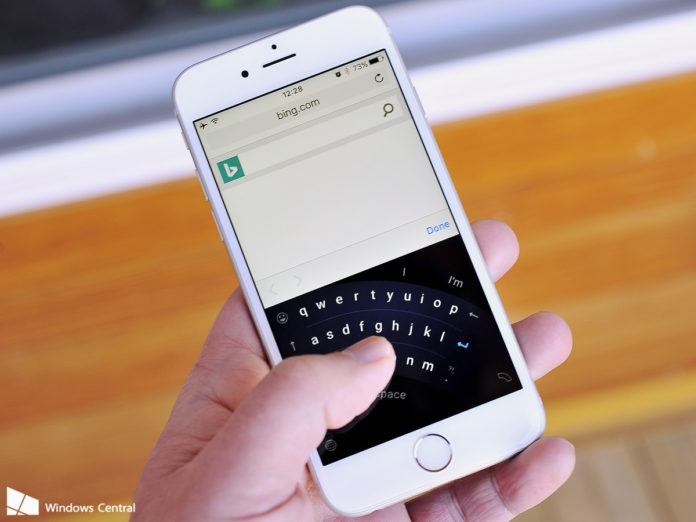 Microsoft is striving to present to Windows Phone's elite component, Word Flow Keyboard feature to different operating systems other than Windows Phones, beginning with iOS. Microsoft is working on this feature since a while for iOS gadgets. As of late, Microsoft conveyed welcome to Windows Insiders to experiment with the new Word Flow Keyboad featre on their iOS gadgets, something like private beta testing.
Earlier today we reported that screenshots of new Word Flow Keyboard for iOS has been leaked by Windows Central. Now, screenshots of new One Handed Mode aka Arc Mode in Microsoft's Word Flow Keyboard for iOS devices has been leaked. The image reveals how new One Handed mode actually looks like, you can check the images below:
The Beta tester, told Windows Central:
"In my initial tests – our native WP keyboard and the stock iOS one are way better than Word Flow for iOS."
Windows 10 Mobile users still lacks this feature on their devices. Do you think Microsoft is doing good by releasing new and better apps for iOS and Android devices by neglecting their own operating system? Let us know in comments area below.