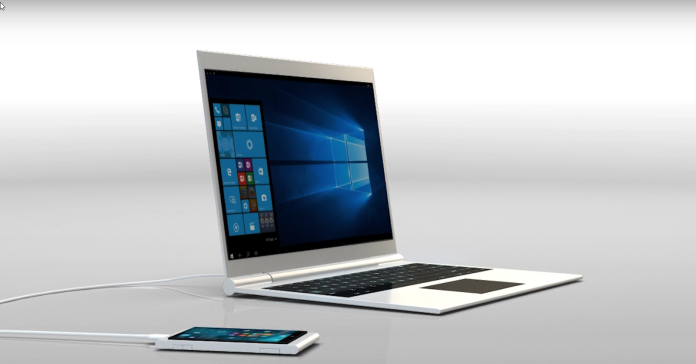 NexDock is a 14 inch monitor with built-in battery and Bluetooth keyboard that becomes full Laptop with Windows 10 smartphones that support Continuum feature. It was announced in February at the beginning of their Indiegogo fund-raising campaign. iPhone and Android users can also utilize of the mini HDMI port or wireless adapter for a substantial screen size and productivity upgrade.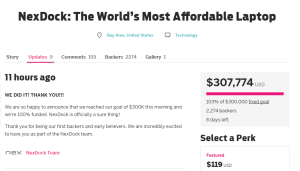 Now 60 days later the team has announced that they have reached their funding goal of $300,000. The company is now about to start manufacturing and deliver NexDock in June to consumers.
Current technical specifications are as follows.
Dimensions & weight:  351 mm x 233 mm x 20 mm, 1490 gr
Display: 14.1 inch 1366*768 TN Screen with 16:9 display ratio
Keyboard and Touchpad: Bluetooth class 4.0
Battery:  Li-ion battery, 3.8V / 10000mAh
HDMI port:  mini HDMI
Connectivity: 2x USB port, 1 x TF card slot, 1 x 3.5mm headphone port, built-in dual speakers (NexDock works as expansion dock when connected via USB)
Power:  DC 3.5mm 5V/2.5 A