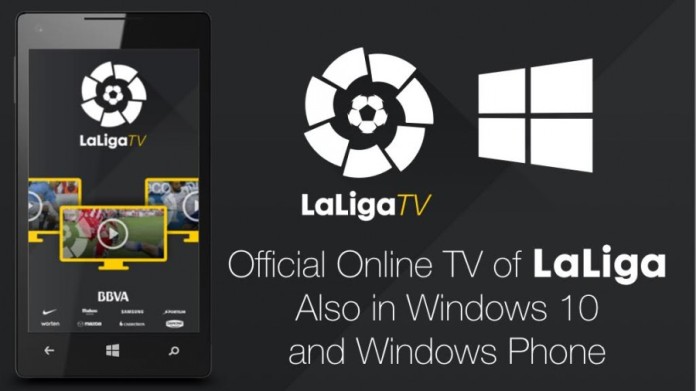 LaLiga TV Fútbol Oficial app can now be downloaded onto Windows 10 and Windows 10 Mobile smartphones. Earlier the app was only available to iOS and Android but the latest developments now allow the application to be accessed, not only by those with Windows Phones but also Windows 10 PC users as it is based on Universal Windows Platform(UWP).
The official LaLiga television channel offers round-ups, coverage of press conferences, highlights from Women's First Division, videos of LFP World Challenge events and matchday reports, with all the goals from LaLiga BBVA and Adelante.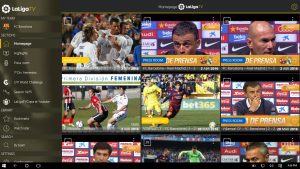 Store Description:
La Liga TV – Official Football – The official television channel La Liga for unlimited Professional Football (Liga BBVA and Liga Adelante Women's League)!In La Liga TV you will see the following content for FREE:
ABSTRACTS: Abstracts Video with goals from all matches in La Liga, Liga Adelante and Women's League
Pressrooms: Videos of all press conferences of the day.
1st DIVISION FEMALE: Video summaries, direct and related to the 1st Division Women special programs.
 LFP WORLD CHALLENGE: Videos of major sporting events promoted by Laliga.
 TEMP.14/15: Video summaries with goals from all matches in La Liga and Liga Adelante the 14/15 season.
You can enjoy the content of League TV in the most comfortable and easy way from these sections:
MY TEAM: This section allows you to directly access all the videos of your favorite football team ordered by present and organized by category: goals, recaps and programs.
COVER: a configurable section you'll find the latest videos of the teams of La Liga and Liga Adelante with the best plays and the best goals of your favorite players.
FAVORITES: You can now select and store videos of your favorite football games in which your team and your players have taken their maximum power and marked his best goals so you can view them whenever you want.
Download it from Store here.