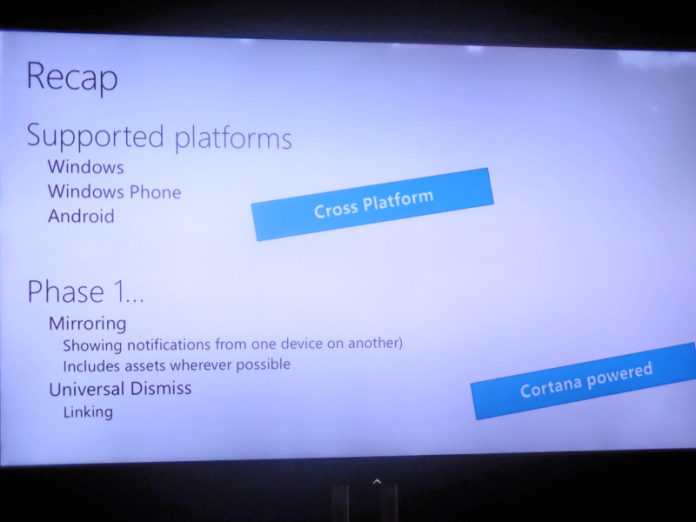 Microsoft is back this week for Build 2016 in San Francisco. Build 2016 is all about how they can help today's developers to be their most creative and productive.
On Day 2 Microsoft announced that :
Microsoft introduced developers to the improved notifications in Action Center in the Cloud which means sharing notifications between devices having the same Microsoft account. There is a new Universal Dismiss for universal apps which means that when you remove the notification from any device it will automatically get removed from other devices.
Also, Phone notifications will be mirrored on any Windows 10 pcs with same MS account. Notification Mirroring is coming soon to both W10M and Android (via Cortana app). But only Windows 10 mobile will get Universal Dismiss feature discussed above.
Microsoft also showed of a refined UI for the Action Center which now allows more media content in notifications. There is a "Get app" button for Windows 10 PCs in action center which allow the PC that didn't had the app that sent notification via notification mirroring.