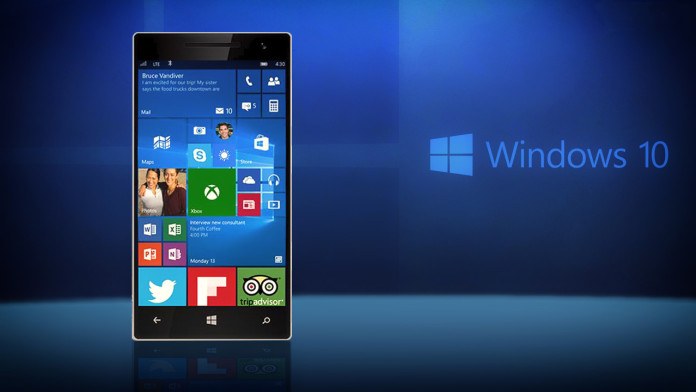 If you were watching or reading Microsoft's Build 2016 event coverage, you may as of now notice there were were no announcements related to Windows Phone or Windows 10 Mobile. All things considered, and expected by me, Windows Phone is dead, at least for this year.
Microsoft's Terry Myerson confirmed in Build 2016, No "New and exciting things" coming to Windows Phone in the year 2016. Microsoft is currently not interested in Windows Phone and they don't have any special plans for phones this year. The company is looking to do more new and innovative things with Hololens.
Terry stated:
We're fully committed to that 4-inch screen, there will be a time for it to be our focus, but right now it's part of the family but it's not the core of where I hope to generate developer interest over the next year
Windows 10 Mobile or Windows Phone are just not a center for the organization right now, according to Microsoft. To be fair enough, Microsoft needs to drop support for Windows Phone this year, as its time to do something more cool things with Hololens and Xbox. We already reported several times that desktop or PC sales are dropping rapidly even after the launch of Windows 10. Wondering why? The reason is simple, Windows Phone, Microsoft tried a lot, to promote Windows Phones by building up OneCore operating system, which shares same codes, design and much more between both of the operating systems.
Terry stated:
"If you wanted to reach a lot of phone customers, Windows Phone isn't the way to do it"
Don't lose your hope Windows Phones, faithful. Microsoft is planning to do some amazing things with Windows 10 Mobile.
We're going to do some cool things with phones, but this year phones are an important part of our family but not the tip of the spear
Hopefully, next year for Windows 10 Phone is going to be awesome. Microsoft is already working on a Surface Phone which is expected to change the mobile world. Microsoft will continue to make innovations with Hololens and Xbox. However, what do you think about Microsoft's new plan regarding Windows Phone? Do let us know in comments below.