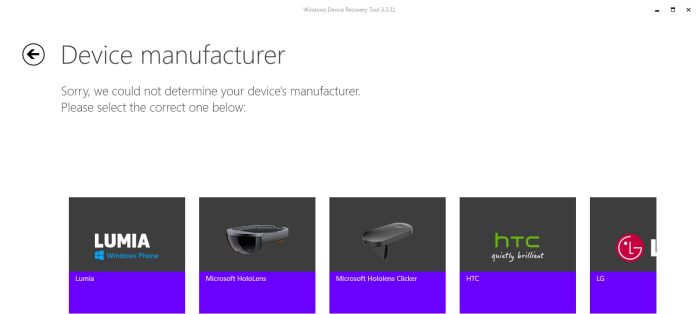 Microsoft has pushed a new update to Windows Device Recovery Tool. The latest update adds support for HoloLens and HoloLens clicker, it will make easier for users to recover/reset their HoloLens devices.
After, latest update for Windows Device recovery tool, the version number jumps to 3.3.31. You can download the tool by clicking here.
Thanks Ayush for the tip!