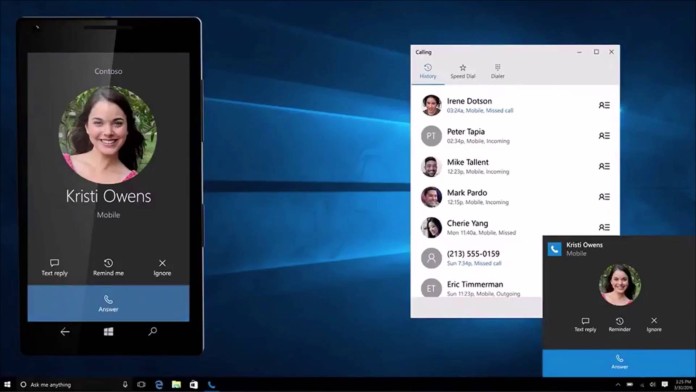 Microsoft's Build 2016 Day 1 Keynote is over, and there were no news about Windows Phone or Windows 10 Mobile. As reported by us earlier, Microsoft is moving away from Windows Phone this year and they will continue to focus on Hololens, Xbox and Windows 10 ecosystem.
Continuum for phone is going to get a very major update with Windows Redstone, which is coming later this summer. A new video from Microsoft shows that you can answer a phone call directly from your Windows 10 PC without even touching your phone. The new improvement to continuum is something what we reported earlier. The new feature will allow you to answer the call, reject the call or switch to a video call from your Windows 10 PC. Indeed, its pretty interesting improvement.
You can watch video which is officially published by Microsoft by clicking here, the video shows the Continuum for phones new improvements in action. Do let us know what you think about this new feature, in comments below.