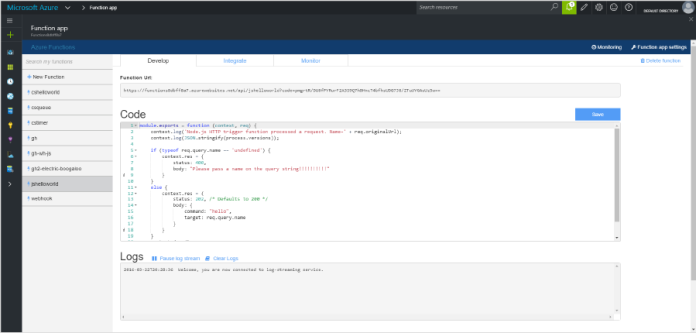 Today, Microsoft is hosting its annual Build 2016 keynote day 2 in San Francisco. In today's event Microsoft is expected to talk more about developers.
Microsoft has announced that Azure Functions preview is now available. Here are some details about Azure Function preview.
Listen and react to events across your stack
Easily schedule event-driven tasks across services
Expose Functions as HTTP API endpoints
Scale Functions based on customer demand
Develop how you want, using a browser-based UI or existing tools
Get continuous deployment, remote debugging, and authentication out of the box
Know more about it by visiting Microsoft's official website by clicking here. Microsoft's Build 2016 Day 2 keynote is still happening, follow all news from Build 2016 event directly to your Phone or PC by visiting our dedicated page by clicking here.