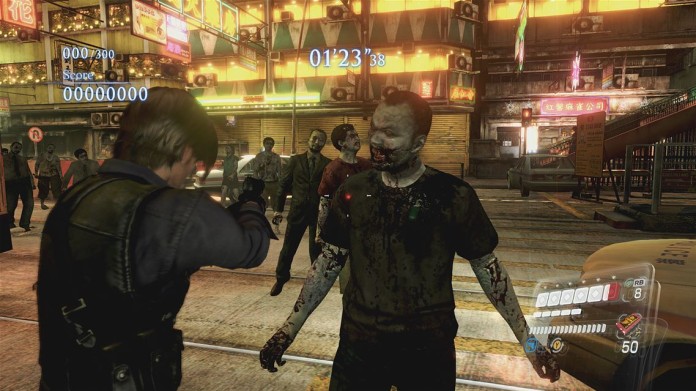 Xbox One users can now digital pre-order the popular game, Resident Evil 6. We recently reported that Resident Evil 6 is available for digital pre-order in Xbox Store. For those who don't know Resident Evil is is a dramatic horror experience that cannot be forgotten.
BLENDING ACTION AND SURVIVAL HORROR, RESIDENT EVIL 6 IS A DRAMATIC HORROR EXPERIENCE THAT CANNOT BE FORGOTTEN. NOW IN HIGH DEFINITION, THE GAME OFFERS MULTIPLE CHARACTERS, INCLUDING FAN FAVORITES AND NEW FACES, ALONG WITH SOLO AND CO-OP MODES AND NEW CHALLENGES FOR PLAYERS, DIFFERENT FROM ANY OTHER IN THE RESIDENT EVIL FRANCHISE. THIS EDITION INCLUDES ALL DLC, ALONG WITH TWO COSTUMES PER MAIN CHARACTER, ORIGINALLY EXCLUSIVELY UNLOCKABLE THROUGH RESIDENTEVIL.NET, THAT ARE NOW UNLOCKABLE THROUGH THE GAME ITSELF.
Get the game by clicking here.