As expressed in our past articles, Windows Redstone is the following significant overhaul for Windows 10 which is supposed to come in two waves, named as Windows Redstone 1 and Windows Redstone 2.
Earlier today, we reported (via WinBeta) that Microsoft is panning to introduce "Pick up where you left off" feature in Windows 10 Redstone. Along with this major improvement, Microsoft is also gearing for something more. According to WinBeta, Microsoft will introduce a new interface improvement in Cortana an Action center, dubbed as "Card UI. The new UI improvements will make it easier for users to read notification. It will make the messy UI, a bit neat and clean.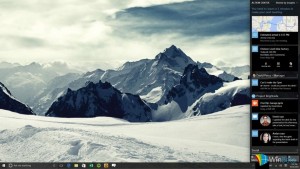 Indeed, these changes will makes it way to Windows 10 Mobile. As, Microsoft stated earlier they are build One Core OS. So, these changes will be also available in Windows 10 Mobile, to provide better experience across each Windows 10 Devices.
These are much needed changes and Microsoft is expected to talk more about it in Build 2016 event which happening tomorrow. Are you excited? Comments below.