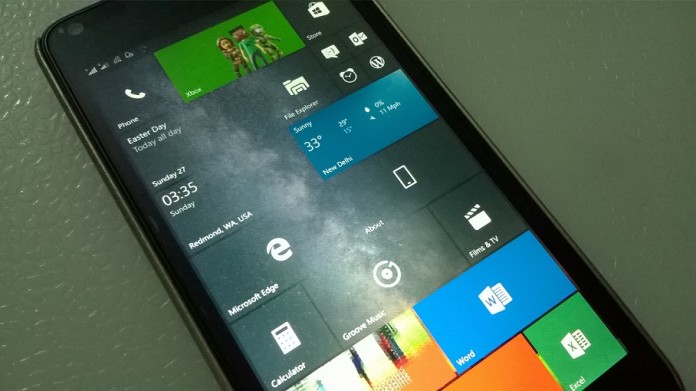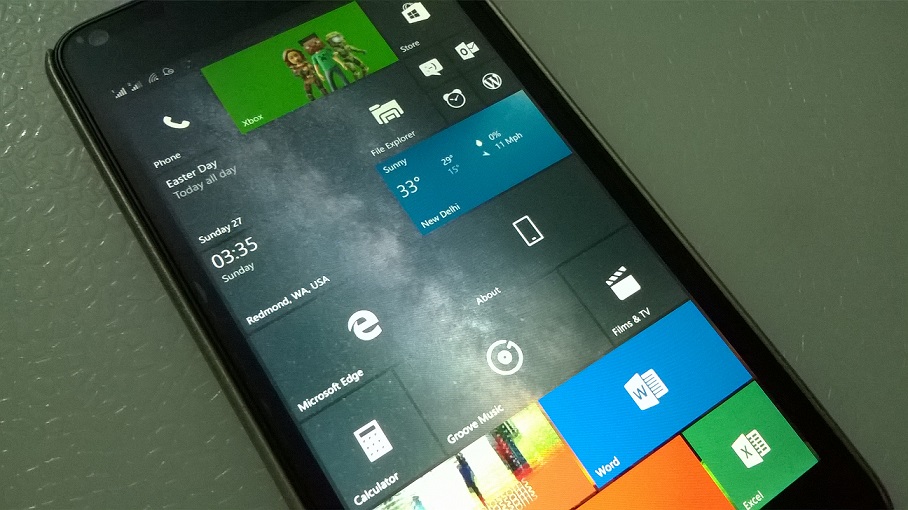 Windows 10 Mobile build 14295 review on Lumia 640 is here. Few days ago Microsoft surprised Windows Insiders by releasing Windows 10 Mobile Build 14295 in fast ring. As reported earlier, Windows 10 Mobile Build 14295 or any Windows Redstone build is available for more devices after Windows 10 Mobile official launched. You can find the list of devices that supports Windows 10 Mobile Build 14295 or Windows Redstone Build by clicking here.
Windows 10 Mobile Build 14295 is very minor update from Windows 10 Mobile Build 14291. It just contains bugs fixes and new known issues, bah. There were also some reports claiming Windows 10 Mobile Build 14295 is not available for all selected devices at once. However, now its seems Windows 10 Mobile Build 14295 can be downloaded on any selected devices which is running on Windows 10 Mobile (official) or build 14291.
INSTALLATION EXPERIENCE: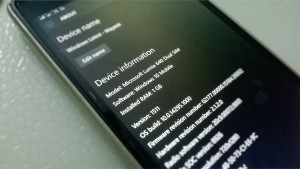 Windows 10 Mobile Build 14295 on Lumia 640 installed after lots of hiccups. We faced many problems while installing this new build on our Lumia 640. As stated in older reviews, we performed a hack to get Windows 10 Mobile Redstone build for Lumia 640 or any Lumia. But, it seems Microsoft recently patched that flaw which allowed us to get Windows 10 Mobile Redstone builds on unsupported Lumias. However, if you performed a hack to get Windows 10 Mobile Redstone builds on your phone. We suggest you to revert your phone back to Windows Phone 8.1 and then upgrade it to Windows Redstone on your supported devices.
On other the downloading took massive 7 hours! Like previous Windows 10 Mobile Builds, again our device was losing connection to Windows Update server. Microsoft should work on fixing such connection issues as there are many users who are upgrading their phones to new Windows 10 Mobile builds at same time. However, this time preparing to install step took around 30 minutes for us which also longer than expected.
After, downloading and preparation, our phone booted into spinning gears and it took around 20 minutes to enter into migrating process. The migration process completed in just 10 minutes, which is quite faster but normal when compared with last Windows Redstone Builds. After, migration steps finishes, Lumia 640's start screen stuck at loading screen for some minutes. Most of the apps were not available, either not opening. We restarted our phone twice or thrice to get all apps back. But, in this migration process we lots few apps which were installed in external memory.
SAME BUG -> SAME FEATURES -> SAME POOR OS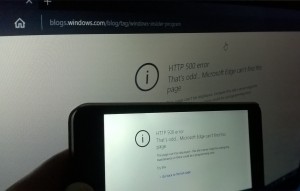 I don't understand, why Microsoft released Windows 10 Mobile Build 14295 to Windows Insiders. This build doesn't comes with any single improvements. In fact, there are new annoying bugs like, while playing YouTube videos on Microsoft Edge in full screen mode the screen started to blink along with action center and navigation bar. There are others bugs like space key in keyboard is still not working sometimes.
And, here are some known issues:
After updating to the most recent builds from our Development Branch, a system API failure occurs after the update that causes the Microsoft Band 1 or 2 to have sync issues. To get out of this bad state, you can reset your phone on this build, re-pair your Microsoft Band, and syncing should work again.
After upgrading to this build from a previous build from our Development Branch, attempting to connect to a Miracast receiver the connection will fail. There is no workaround for this issue unfortunately on Mobile.
The Gadgets app will not detect the Microsoft Display Dock on phones running Windows 10 Mobile Insider Preview builds, and thus cannot update the firmware version. If you have a dock which has already been updated to version 4 then this will not affect you. If you have a dock that has not been updated, then you may experience some minor issues with USB-C stability. You will still be able to use your dock and Continuum.
PERFORMANCE, APPS TEST AND FIXES: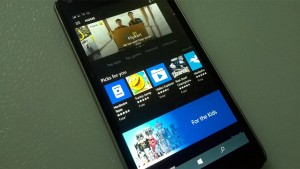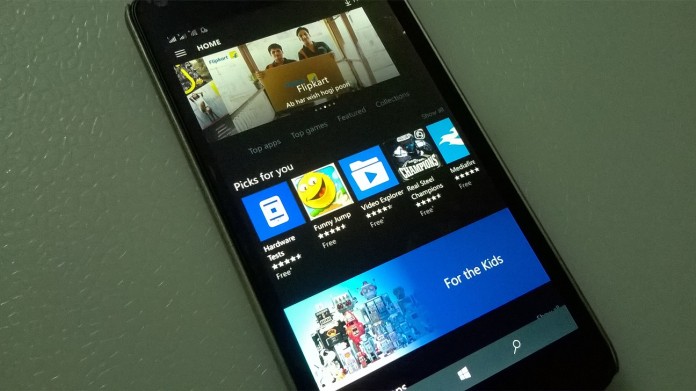 Windows 10 Mobile Build 14295 performed quite buggy on our Lumia 640. Even, though ow the device is supported officially by Microsoft. On other, UC browser is still not opening on our Lumia 640 as its getting stuck at loading screen followed by force close.
Along with UC Browser, Twitter for Windows 10 Mobile also crashes frequently while DMing anyone. We checked in Windows 10 Mobile Build 10586.164, Twitter was not crashing rapidly like its happening in Windows 10 Mobile Build 14295
Windows Store [Fast]
Microsoft Edge [Fast]
Windows Camera [Fast]
People App [Fast]
Calendar [Good]
Outlook [Fast]
Maps [Smooth]
Settings Menu [Fast]
Messaging [Fast]
Twitter [Buggy, crashing, huh!]
OneDrive [Smooth]
WhatsApp [Good]
Facebook [Little fast]
Skype [Smooth]
OneNote [Fast]
Word [Fast]
God bless Microsoft! There are some fixes included in Windows 10 Mobile Build 14295:
We fixed the issue where if you reset your phone on Build 14291 and restore your phone from a backup, restore will fail to install apps from your backup's apps list leaving blank grey titles on Start. You should be able to reset your phone on this build, do a restore from a backup, and have your apps installed and restored appropriately.
We fixed an issue where new languages and keyboards were not downloading. However, there is an issue where the "reboot" UX doesn't appear in the Settings app after downloading a new language or keyboard. You will need to go to Update & security > Phone update and restart your phone manually from there for the new language and keyboard to go into effect.
Conclusion: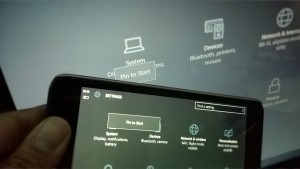 Windows 10 Mobile Build 14295 experience on Lumia 640 was not very good. But, keeping in mind its a preview build. You can download this build by selecting fast ring Windows Insiders app.
We're soon going to publish our video review on new mobile build. Do let us know your experience in comments below: