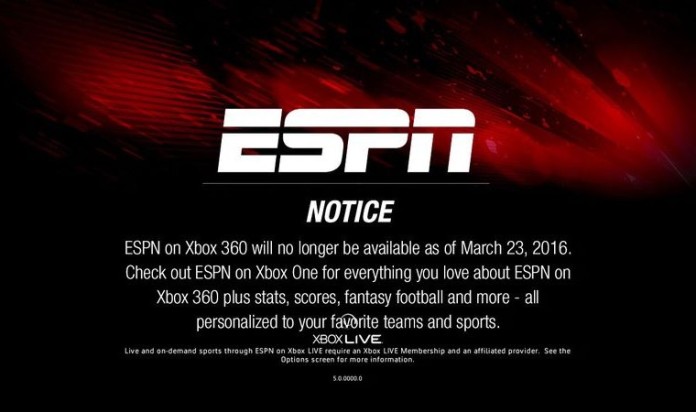 ESPN has announced that their Xbox 360 app will no longer be available after 23rd March.
ESPN now recommends users to check out ESPN app for Xbox one to see everything they loved about Xbox 360 app.
ESPN allowed users to watch live network programming through WatchESPN including ESPN, ESPN2, ESPN3, ESPNU, Buzzer Beater and Goal Line on their Xbox360 app. Xbox LIVE Gold subscribers The app also allows users to watch all their sports and shows live like SportsCenter etc.