 Dynamic Theme is an app to solve the Background and Lock screen issues of Windows 10 users. It is a well built app with Windows 10 Menu style. That makes this app different from others.
This app can change the lock screen background and as well as desktop background. Lets check the app in detail.
Desktop Background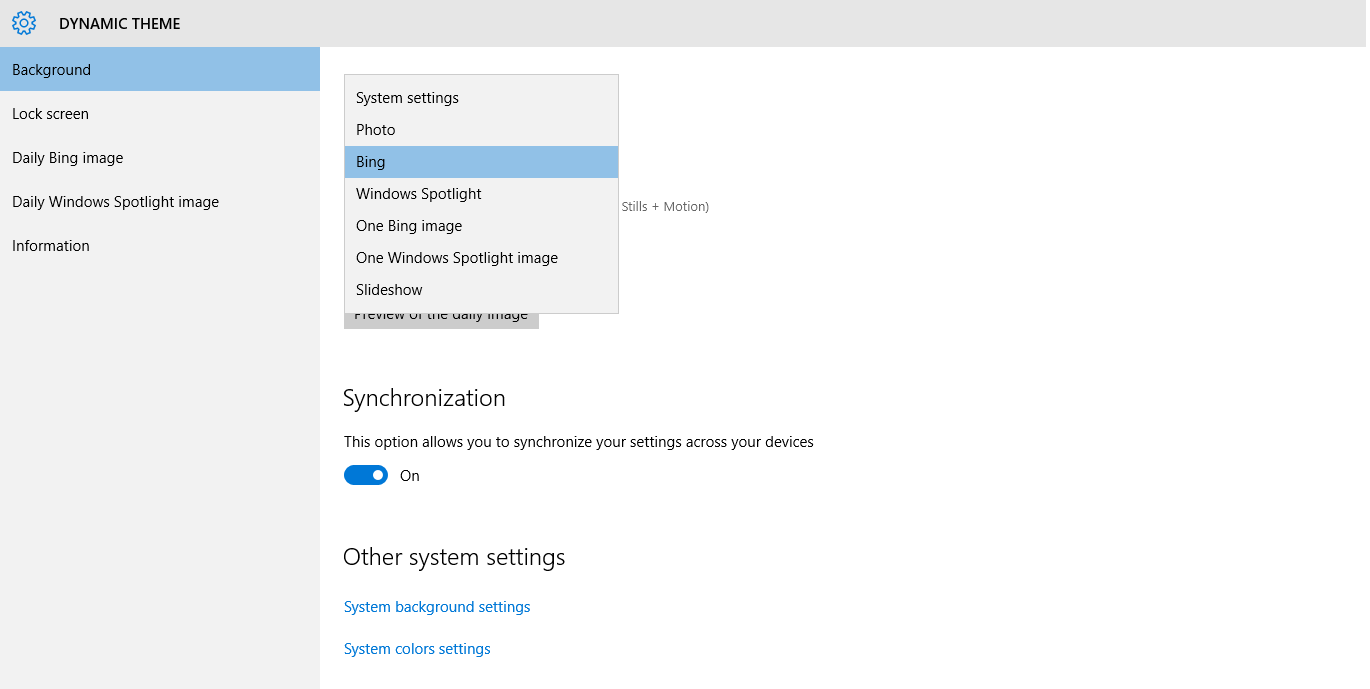 As the image shows you have a handful of options for desktop background. System Settings is same as the settings done by your system. Then comes Manual Photo option, Bing Image of the day, Spotlight Image of the day. Or you can select any one of the Bing Image or Spotlight Image available. These are options for desktop background.
Lockscreen
Like desktop background here also we have a lot of options. The system settings allow Windows Spotlight by default on Windows PC. But Windows 10 Mobile doesn't have a Spotlight option for lock screen. This app fills the gap.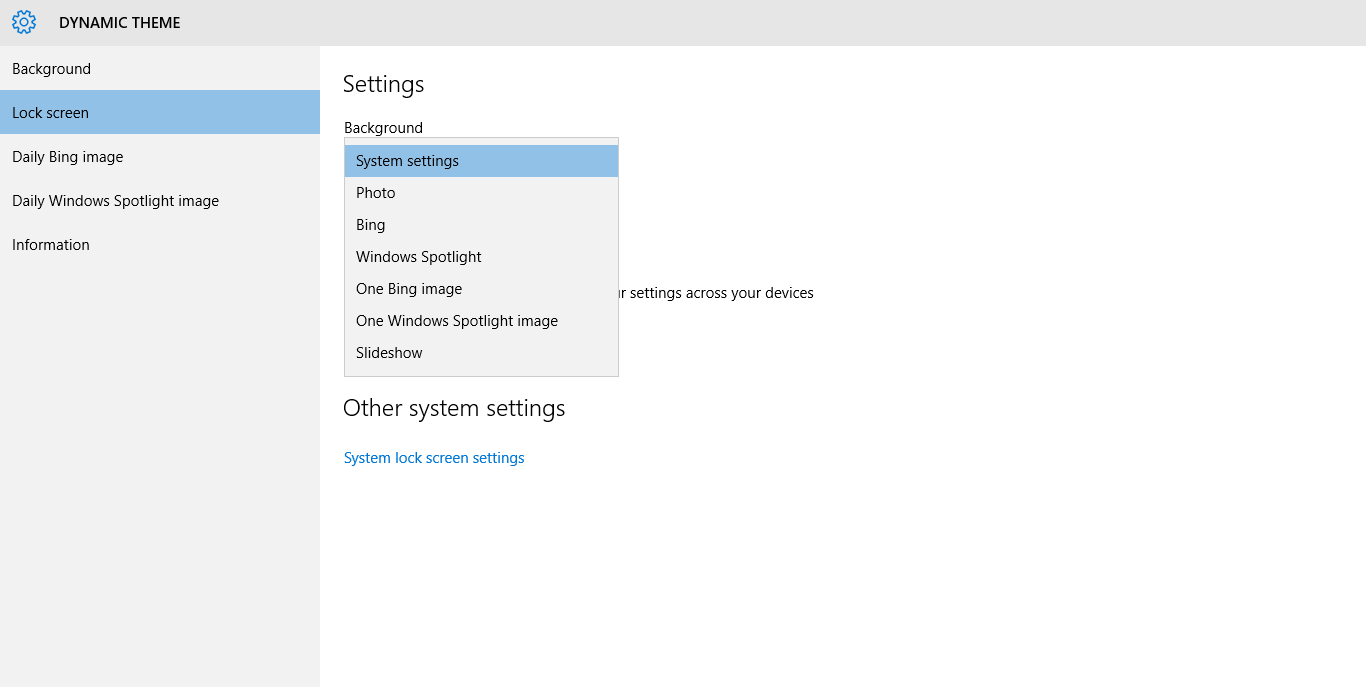 The lock screen option also gives the same option as of background image. What make the difference is for W10M as i said earlier. You can use spotlight image as lock screen image for Mobile with this app.
The app allows synchronization between devices.
Other notable features
Other notable features of the app are you can save the Bing Image and Spotlight Image of the day. For saving also various options are available.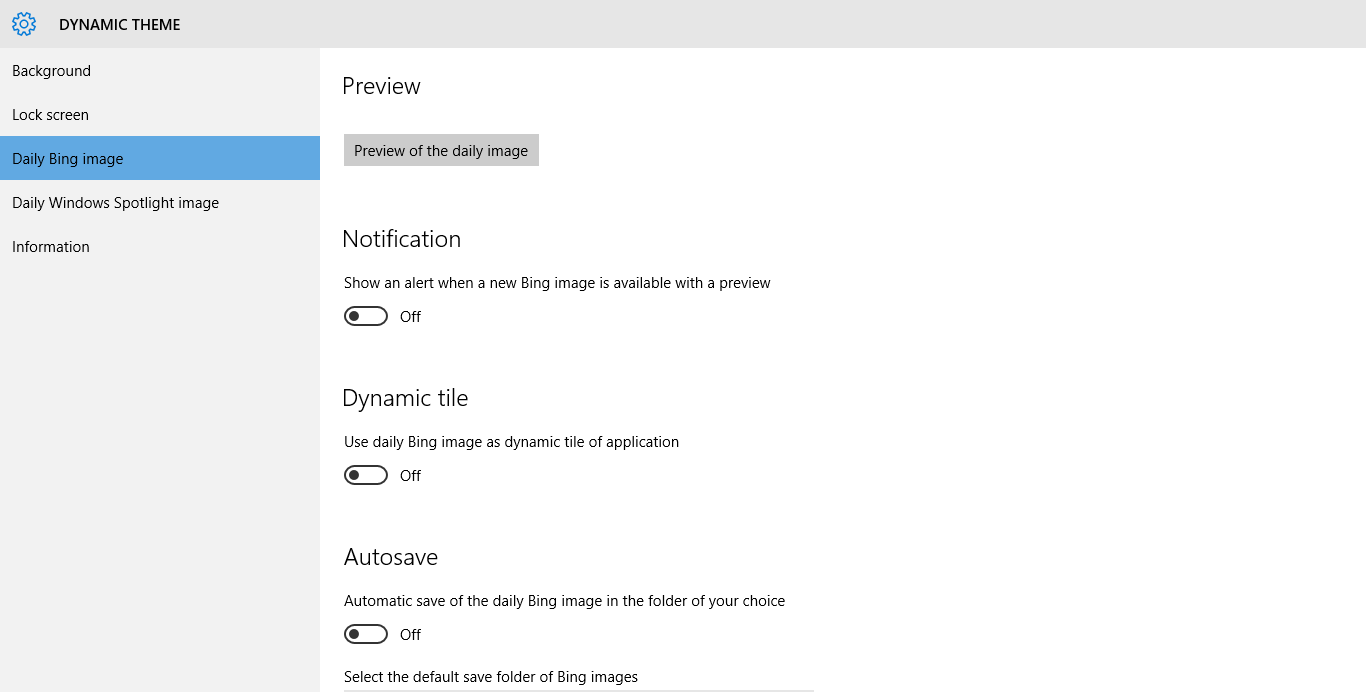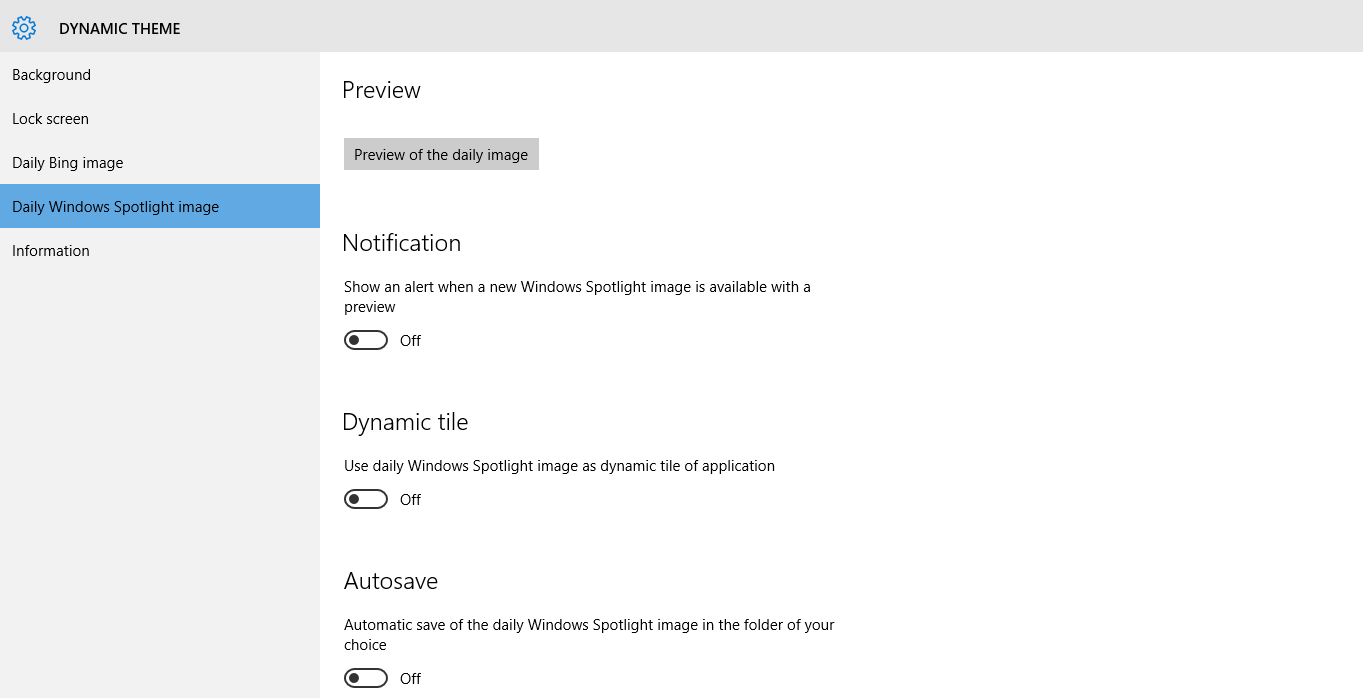 The app has options for notifications if a new Bing and Spotlight image is available. Also u can set any of the image as Live tile option for the app. The app provides auto save option of the images provided you should set where to save it first. Or if you want to save manually that option is also available.
This App is Just simply cool with a handful features which every user needs. And this works well as it promised. Dynamic Theme is a Universal App which is available for both PC and Mobile with free of cost.
So what are you waiting for.. Go and download the app and give it a try.
Download Dynamic Theme