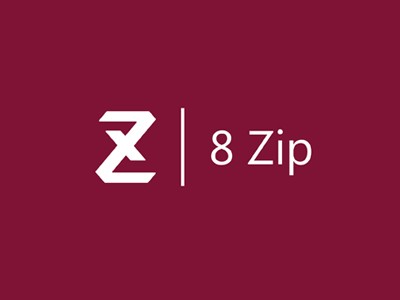 8 Zip, a file archiving app that has been updated today and it has now become a Universal Windows Platform app that can run on Windows 10 PCs and Windows 10 mobile smartphones. The app can use Windows Hello to login into the app with an iris scanner or fingerprint reader also. On Windows 10 mobile, it is Continuum enabled which means it can be used on Larger screens using Microsoft Display dock.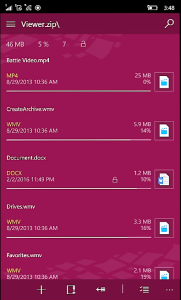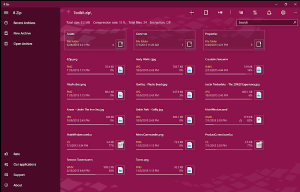 The app became a universal app in 2014 and was also
available on Windows Phone 8.1 store. In August 2015,  It made its entry into Windows 10 universal store. Now ,the app has a redesigned UI that makes it look similar to both PC and mobile with the help common shared codes like any other UWP app.
This app can encrypt or decrypt files while encrypted files can be shared via OneDrive or Dropbox.
Here's a list of all of its technical capabilities:
◾High-speed archiving and unpacking.
◾Incorporation of Continuum technology.
◾Ability to decrypt archives using Windows Hello.
◾Play music and video, display images and text files directly in the app.
◾Send files by e-mail, post them on social networks, or share them on OneDrive and DropBox.
◾Create archives: zip, 7z, tar, gzip, bzip2, xz.
◾Open archives: rar, zip, 7z, zipx, iso, bzip2, gzip, tar, arj, cab.
◾Built-in viewer and player.
◾View images: jpeg, png, bmp, gif, tiff.
◾Play music: mp3, wma, m4a, aac, wav, ac3.
◾Watch video: avi, 3gp, wmv, mp4, m4v, mov, mkv.
◾Open and view text documents: docx, doc, rtf, txt.
◾Support for the latest archive formats: RAR5 and 7z.
◾Various compression methods: Deflate, Deflate64, BZip, LZMA, PPMd.
◾Create password-protected archives: 256-bit AES encryption.
◾Ability to open encrypted files through Windows Hello and Microsoft Passport technology.
◾Support for decompressing multivolume archives: zip, rar, 7z.
◾Support for Drag&Drop technology.
◾Support for SD cards.
Download:
8 Zip Lite (Free Version) here.
8 Zip (Full Version) here.