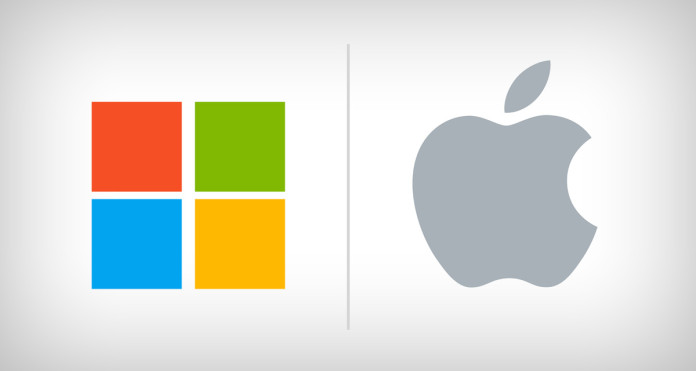 Hey folks, welcome to our special edition where we share our views on what is happening in the tech world. For today we are gonna share our views on those companies who are more innovative than innovation. Microsoft never boasts itself when the topic comes about innovation and Apple which always claims that they are the innovators. So, lets decide which company is more innovative in these few years.
After watching yesterdays Apple Event its quite evident that Apple is ignoring those products which made Apple "Apple The Great". If you guys look at the tools like "Mac Pro", which was launched in 2013 is still not updated with a new look and functionality.
Even if you look at MacBooks, the design hasn't changed since years and those laptops have never got a complete overhaul or a new look, and this makes us feel that Apple has stopped innovating and it has chosen easier way to grab market. The only thing that Apple is doing is that, they are only interested in IOS devices. Although Apple makes huge amount of money from them, they should not ignore the real work making devices. This was what Microsoft was few years back, but now we feel that Microsoft is back. Microsoft was never a hardware company, but with the Surface lineup they started to make some innovative hardware which even forced Apple to make a copy cat IPad Pro.
Now don't say that IPad Pro is a full fledged computer just like Surface pro 4, it just simply runs IOS at the core which simply cant do PC like stuff. So, what is Microsoft doing, Microsoft is experimenting things which has already shown many positive results. Another product that made many to have goosebumps was Surface Book, and with Surface Book the dynamic fulcrum, straw like hinge is what we call Innovation in the Tech Industry. But we are saddened to say that Apple is doing nothing like this and it just wants to continue in the race with IOS products.
Past says a lot of lessons, when IPhone was first launched in 2007, Former CEO of Microsoft made fun of it. He said that no body is gonna use a IOS device, now look where is Microsoft in the Mobile World. So, the fact is that if you become Complacent in the Tech Industry, you will be booted out in the coming few years. And we personally feel that Apple is sort of following that path now a days. Apple is totally ignoring the Computing market and specially the Professional tools like Mac pro and MacBooks etc…. You may argue that Apple might bring a new MacBook in the coming months, but the truth is that Competition has already started and time never waits for you to compete with others.  Many innovative things that Microsoft is doing are about to give fruits this year or the coming one. Microsoft HoloLens is futuristic, and what is Apple doing.
So, these were some of our views which clearly matched with the views of Tech Guru (@geekyranjit). After reading this you might have understood which company is more Innovative and which is a copy cat, but if you have any special theories please do share with us in the comments below.