Microsoft has been boasting that they are the best cloud storage provider and OneDrive is helping them to prove their ground. With the recent leak of screenshots of build 14278, It seems that Microsoft is improving the backup experiencing.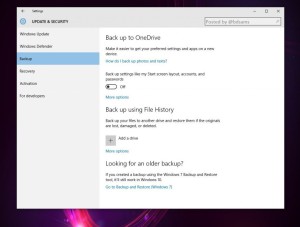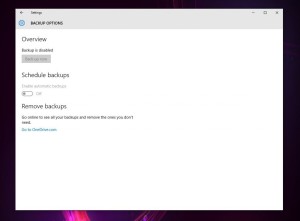 From the leaked screenshot,  you will soon have the ability to turn off and on having Onedrive store your apps, passwords, settings and accounts. Since this feature turn on with build 14278, you need to find the ISO of 14278 Install it and then navigate to Backup in the settings app.
Has anyone tried it?? Tell us in the comment.