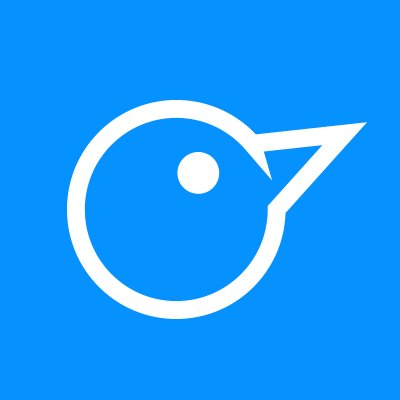 Tweeten which is an alternative to the desktop TweetDeck app for Windows has been updated to version 1.7. The app is currently in beta. The user interface now looks much more polished in this update. For example, the search interface is updated to a light theme which matches the rest of the interface. Since official TweetDeck desktop app for windows is going to retire from April 15, 2016, tweeten is a nicely built alternative for those users.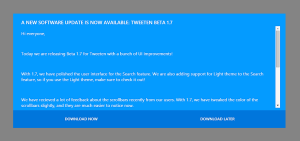 Here's the full changelog below:
Today we are releasing Beta 1.7 for Tweeten with a bunch of UI improvements!




With 1.7, we have polished the user interface for the Search feature.

We are also adding support for a Light theme to the Search feature, so if you use the Light theme, make sure to check it out!

We have received a lot of feedback about the scrollbars recently from our users. With 1.7, we have tweaked the color of the scrollbars slightly, and they are much easier to notice now.

We have also added support for the Mention list when composing a new tweet in the Light theme.

Additionally, we have also added support for Mention list for inline replies in the Dark theme (also available in the Light theme)

The update also introduces a tonne of small UI improvements, including a new UI for the Column Settings option.

As usual, if you have any feedback, please let us know on #feedback, and bug reports on #bugs!
Get it here:
For Windows: tweeten.xyz/windows
For Chrome: tweeten.xyz/chrome
For Edge: tweeten.xyz/edge