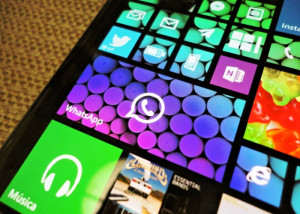 It seems like Whatsapp is busy in updating their beta app for Windows phone a lot quicker in these days. Today again, Whatsapp updated it's beta app with new features on video sending functionality.
What's new in latest version.
• Trim Video – Now whenever you select videos from library to send through WhatsApp, you will now notice that after selection video, app will show up the frame rate of video and also you can now crop the video within the app by using slider provided below.
• New icon shipping information and cancellation – Now when you send video, you will notice that the notation of sending videos is changed. There will be the X in centre with circle, which like in other platform. The circle will show the progress of sending videos. And if you tap on X, the sending process of video will be cancelled.
This is a quite handy feature and we are not sure when the general public is gonna get this feature, but till that time keep visiting us to get more news on Windows.