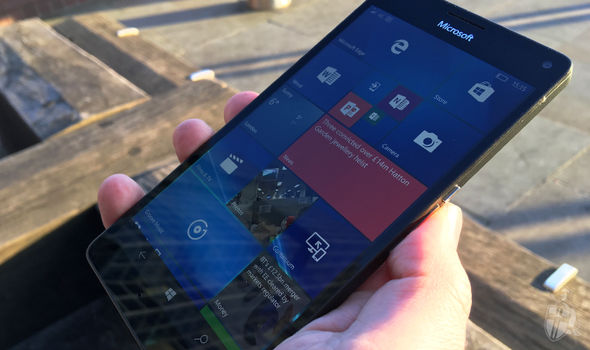 Today, along with official Windows 10 mobile rollout Microsoft has also released Windows 10 Build 14291 for PCs and Mobile devices. We have told you about the introduction of extensions for Edge Browser in the Build 14291 for PCs. If you want to know what is fixed on Build 14291 for PCs have a look here.
What's fixed in Build 14291 for Mobile devices:
We fixed the issue where connectivity to older Wi-Fi networks using the WEP encryption security method may be broken.
We fixed an issue resulting in slower text input speed the more words were typed.
We have improved Word Flow recognition of longer words.
The All apps list has been updated to now follow the "Make Text Larger" ease of access setting.
We fixed an issue where Settings would sometimes list unresolved app names under Extras.
We fixed an issue where touch targets could be out of alignment in the Photos picker.
The known issues in build 14291 on Windows 10 Mobile devices:
If you reset your phone on this build (Build 14291) and restore your phone from a backup, the restore will fail to install apps from your backup's apps list leaving blank grey titles on Start. If you delete the grey tiles and attempt to reinstall the same apps from the Store, you will not get app data restored. The next backup will over-write the app backup data as well. To avoid hitting this bug, avoid resetting your phone on this build. If for some reason you do need to reset your device on this build, don't restore your phone from a backup and you should turn off backup for apps and OS data to avoid creating a corrupt backup via Settings > Update & Security > Backup.
If you have a Microsoft Band 1 or 2 paired to your phone, it will no longer sync after updating to this build due to a system API failure that occurs after the update. If you want to get your Band syncing with your phone again – you can temporarily change the language of your phone as a short-term workaround until we release a fix. Additionally, you can also choose to reset your phone to get out of this state – however, you may experience this update issue again with the next build until we fix this issue. This issue may also impact Skype video and audio calls.
The Gadgets app will not detect the Microsoft Display Dock on phones running Windows 10 Mobile Insider Preview builds, and thus cannot update the firmware version. If you have a dock which has already been updated to version 4 then this will not affect you. If you have a dock that has not been updated, then you may experience some minor issues with USB-C stability. You will still be able to use your dock and Continuum.
There is a new option under Settings > Update & security for Windows Insider Program. This is a work-in-progress option to improve managing your Windows Insider Program settings on your device. Right now, if you go to this option it crashes the Settings app. Please continue to use the Windows Insider app to manage your settings for now.