Windows 10 Mobile Build 14283 review on Lumia 950 is here. Windows 10 Mobile Build 14283 is the second Windows Redstone build with a few improvements and no changes in services. It has been more than two weeks since Windows 10 Mobile Build 14267 was released for Windows Insiders in the fast ring for selected Lumia's that were originally shipped with Windows 10 on board. You can have a read what was exactly fixed in this build in here. But I will focus rather on what my experience has been so far after a few days with this version of the system.
The installation process is much improved and is noticeably faster than previous branch updates. It took only 15 minutes and my phone was up and ready to go. There is only one big issue after installation and that is it crippled Microsoft Band 2 synchronization. Now my beloved Band is just a regular sport band, with no notifications at all.
As in every build there should be a visible improvement in speed animation, applications and overall smoothness of the system. I always find it a bit difficult to judge. There are two sides to every coin: on the one hand OS has to improve RAM management and process of holding apps in the background and on the other hand not all apps are correctly coded. For example, there are apps that work flawlessly and there is Whatsapp and Skype which always lag terribly. Additionally, I also found that that official Twitter causes my mobile to reboot. If I do not touch Twitter I have no reboots at all, which is a very good sign and a big improvement over previous builds.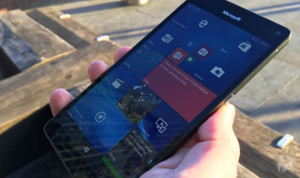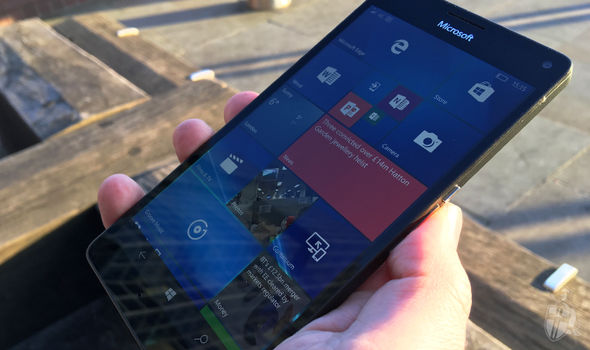 The biggest issue I came across so far is related to Bluetooth. There was not a single problem with this aspect through countless previous versions of Windows 10 Mobile, but this update started with problems straight after the update. I have 3 BT devices at the moment MS Band 2, Creative Headphones and Creative Roar Speaker, plus I connect occasionally with Sony Cube. As I noted earlier MS Band 2 does not sync, however, this is a known issue and most music devices are having such problems as well. The issues consist of: no connection, dropping connection and a sharp disruption to music. In addition, the Gadgets App constantly shows the phone being connected with devices that are not even nearby. Wi-Fi connectivity is also an issue, for example, although the Wi-Fi is on it shows only one hotspot available, when there are numerous and there is no active internet connection anyway. Restart is required to fix it.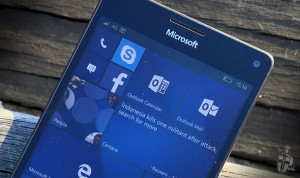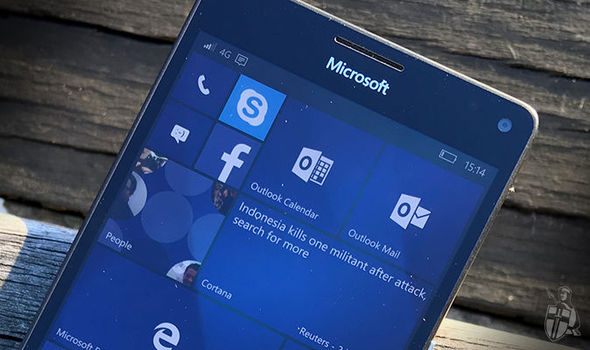 I am still waiting for a major breakthrough in Skype performance. A few versions of OS ago Microsoft decided to include Skype services built into the Messaging app and Phone app allowing the user to use chat and video calls without any app installed. Unfortunately, it is still not the case at all. I was not able to make even one phone call or video call, on the other hand chat works most of the time, but notifications or live tile are not present making any conversation impossible. There's finally option to add pictures (in 2016 this sounds like a really odd late addition).
I'm happy with big camera changes. Finally, camera comes up quickly and every single time. Picture is very quickly adjusted, finished off and ready to publish.
There are still minor and occasional problems with the Retina Scanner that does not turn on when I listen to music and music controls pop out on the lock screen. Scanner will turn on only when controls will hide themselves.
Battery life – wow, that is something. I do like to charge my phone in the evening and leave my phone as it is (Wi-Fi on) through the night. My Lumia 950 with newest Redstone Build is not using more than 10% of the battery through the whole night !!! Going through the whole day in work on one charge is easy, of course I do chat a lot, play King of Thieves, check a few social media apps, take photos occasionally, read the news and addictively install and check new apps – still half of battery is available.
My verdict: Even though there are a few issues this OS is beautifully smooth and flawless. Tiles are flipping like mad, animations are perfect and switching between most of the apps is rapid. It's a pleasure to use Windows 10.14283. Please let us know in the comments if you have a different experience with your phone.