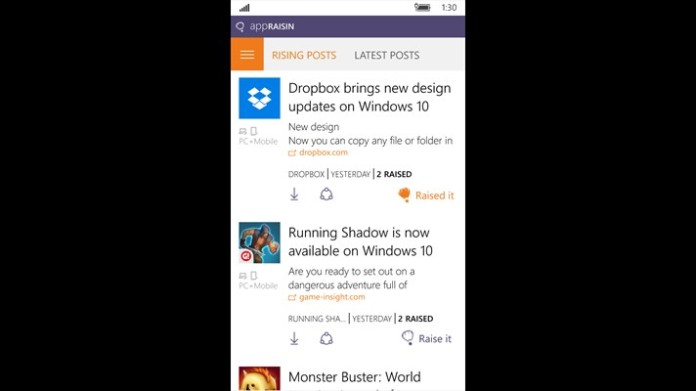 AppRaisin grabs a brand new update in Windows Phone Store. The app helps new Windows Phone users to discover new apps and games. In the app, everyone is requested to post news about Windows Store apps and games, and everyone can influence how far it spreads.
Full Change Log for AppRaisin v1.7.1:
o   Introduced News filtering. Now both latest and rising news lists could be filtered by App type, supported platforms and news types.
o   Now all news you'll share will get its web representation with the possibility to read it on non-Windows 10 devices.
o   Indication about new notifications directly on Menu button.
o   Fixed issue Live Tile enabling/disabling from settings menu
o   Fixed pull to refresh interaction on touchscreen devices
o   Correct representation of number of comments including replies
o   Other small fixes and stability improvements