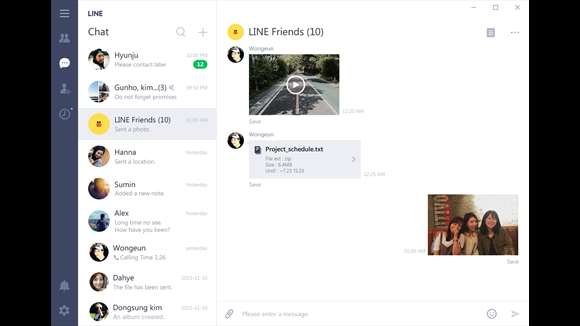 LINE Messaging app is very popular in India and many other countries. The app offers, messaging, voice call, video call and special features like stickers. Last year, LINE's Windows 10 universal app was launched. But, the app lacked Windows 10 Mobile support.
Today, LINE app has been updated and now the app is available for Windows 10 Mobile devices with new interface and features.
What's new in latest update:
Windows 10 Optimized UI offers a simple cleaner looking interface.
Improved App performance, and faster response time.
Multiple device support.
Key features of LINE for Windows 10:
Free Voice Calls and Video Calls – f you have LINE on your Windows 10, you can enjoy free, high quality voice calls and video calls whenever and wherever you are.
Messages Delivered to You Quick – Instead of taking time to email/SMS your friends, use LINE's message function to send messages easily with colorful icons, photos and even location information.
Making Communication More Enjoyable and Convenient – With the Timeline feature, you can update your friends about what you've been doing lately using text, photos, movies, stickers and even locations.
Optimized for Windows 10 – LINE's user interface has been optimized for the Windows 10 UI.