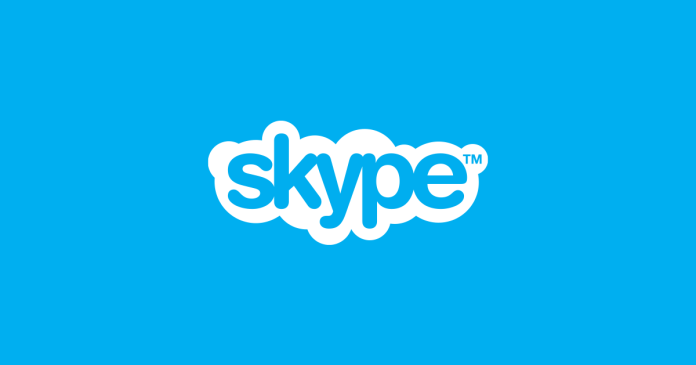 Microsoft had promised to bring Skype experiences together with activities, like email and other online services, so that you can get things done faster. Microsoft has now pushed an update to Office Online and OneDrive websites so that now you can call and chat with your Skype contacts while in Office Online and OneDrive. You can now co-edit a document while chatting so that the chat is in the context of the topic being discussed.
Best of all, this chat history stays connected to the document the next time you open it to help you pick right up where you left off.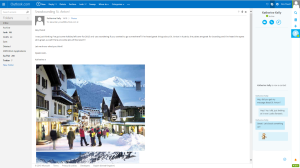 This integration of Office Online and OneDrive web with the Skype service now also allows viewing chat history, file sharing, Skype calls initiating and sending emoticons.
Similarly in OneDrive now you can collaborate over Skype on your documents stored online in OneDrive—call or chat with a friend when viewing contents of online folders.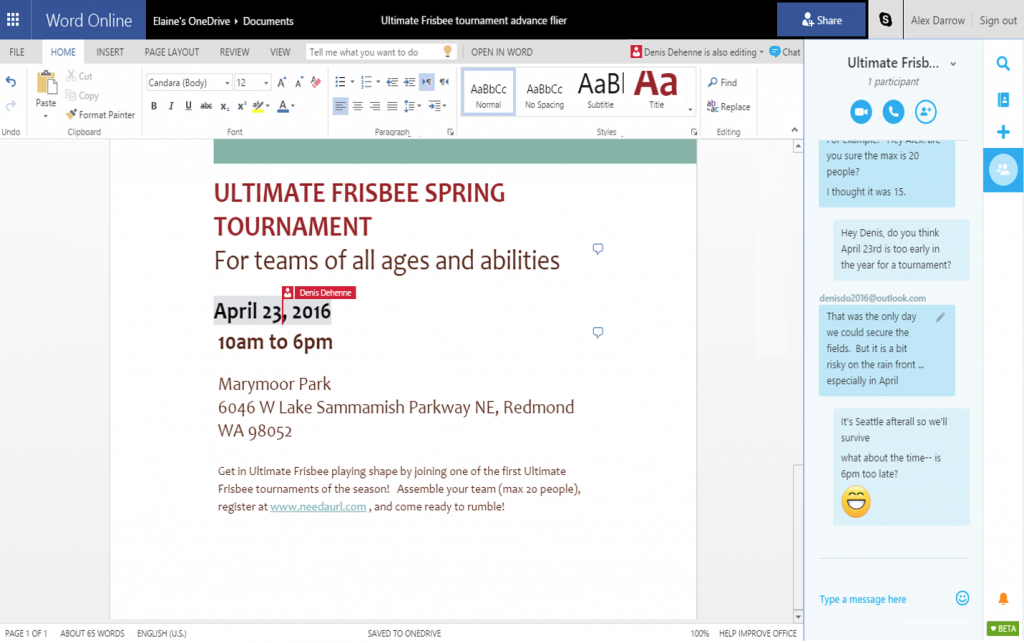 The new improved Skype integration on Outlook.com, which was announced a few months ago, is now available to all Outlook.com users.
Source: skype blog