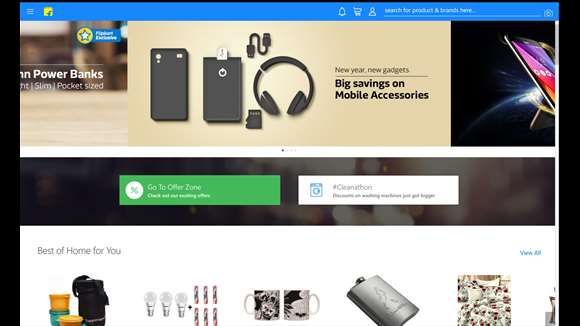 Flipkart for Windows 10 devices got new update in Windows Store. The app has been updated from version 3.6.0.0 to version 3.6.3.0. There is no changelog available in Windows Store, but when open the older version of the app you will get notification to update to latest version now and it also provides what's new in this update.
What's new:
Update your app today to access:
Image search: Now find fashion products using just a photo,
Earn exciting rewards for inviting your friends!