Facebook had announced Universal apps for Facebook, Messanger and Instagram at Windows 10 devices event in October 2015.Facebook is already testing its main app on Windows 10 in a private beta. Instagram is already available for Windows 10 mobile as beta. Very little has been said about the Facebook Messenger app. But now screenshots have reportedly been leaked, showing the Windows 10 PC version of Facebook Messenger in action.
App features:
Get notifications so you never miss a message
See when you have messages waiting for you with a live tile
Send photos, videos, GIFs and more
Bring your conversations to life with stickers
Know when people have seen your messages
Create groups for the people you message most—name them and set group photos
Forward messages or photos to people who weren't in the conversation
Search for people and groups to quickly get back to them
Microsoft may officially announce these Facebook apps in Build 2016 event.
Here's the leaked Screenshots: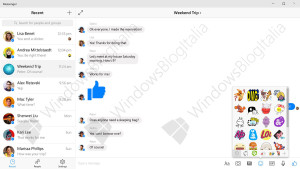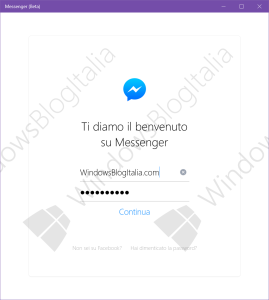 WindowsBlogItalia has also posted a quick hands-on video with the app as well, which you can check out below (in Italian).
Source: WindowsBlogItalia