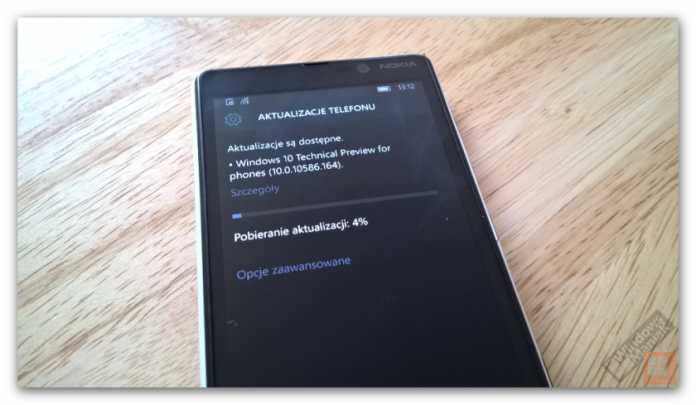 Microsoft has released a new Windows 10 Mobile build to Insiders and non-Insiders. It has been released build to Insiders in the Slow and Release Preview rings and retail versions today. This cumulative update does not introduce any new features and it's mostly focused on bug fixes and minor improvements.
Jason from Microsoft stated:
Hello Insiders,
Another week and another build is rolling out!  We're happy to announce the release of build 10586.164 to both Retail users as well as Windows Insiders.  Here's a quick FAQ on the release and what to expect:
Q:  Who is receiving this build?
A:  This release is being sent to Retail open market devices as well as our Insiders in the WIP Slow and Release Preview rings.
Q:  I'm in the WIP Fast ring.  How do I obtain this .164 release?
A:  Change rings in the Windows Insider app to either WIP Slow or Release Preview, take the update, and then change back to the WIP Fast ring.
Q:  Why is it necessary for WIP Fast users to switch rings?
A:  It's a publishing limitation.  Changing rings will not be a permanent process, but it is required for this particular release.
Q:  Why didn't Insiders get to test this release before releasing it to Retail users?
A:  Insiders did get to test it!  The previously released 10586.122 build is nearly identical to this new .164 build.  There are no major feature changes between the two builds.  Changes were focused on a few key bug fixes and other required updates to ensure this build was ready to release to Retail users.
That about covers it!  This is a fairly small release overall, but it's important for Insiders to stay up-to-date.  If there are any questions about this release, please share them below.
Thank you,
Jason
Source: Microsoft