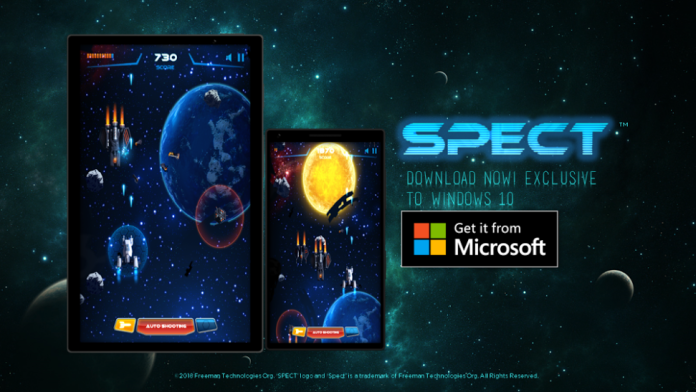 Yet another shooter game has lands on Windows Store. This time from Freeman Technologies, the game named Spect is indeed an addictive one.
The game is a space shooter which features the year 2255. Forming a Spect team and armed to fight it's enemy Ominus in a deadly space battle. Your goal is to defeat Ominus to save Earth and mankind. How long would you survive a bloody battle! This is the game.
https://www.youtube.com/watch?v=Wzb-SOTEiEk
Watch the trailer of the game above.
The app is on its early version and indeed its little bit buggy. But if you are a goer for Shooter games, definitely its a worth try. And the developer promises more features in the upcoming updates.
Spect is a Universal app and is available for both PC and Mobile. The Game is available for ₹62 and with free trial.
Download Spect here