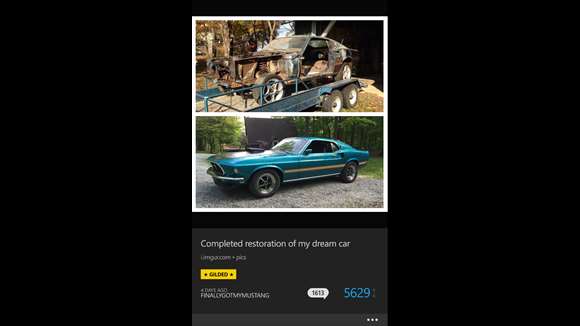 Readit, one of the full featured Reddit client available in Windows Store as universal Windows 10 app, gets a new update. The updated version is 4.4.2.0 and it does come with a long changelog:
General Additions
Added a post entry/exit animation for mobile mode UI
Added visual feedback to the items in the hamburger menu (accounts, settings, inbox, etc.)
Bug Fixes
Fixed left/right arrow key in reply textbox navigating between posts.
Fixed swiping/going backwards after switching subreddits where it would show a post from the previous subreddit.
The app features:
Gold Feature Support
Secondary Tiles
Toast Notifications
Detailed for specific users/messages/comment replies
Pinning Subreddits to your start screen for easy access
Complete Imgur integration with native Album browsing •
Gilded comments indicator
Complete Reddit markdown support
Very high performance
Customizable Theme
A stunning and beautiful interface
Much more…