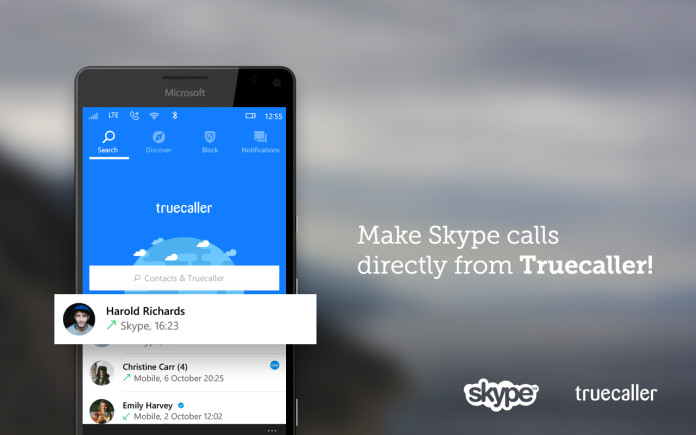 Truecaller for Windows 10 Mobile gets a major update today. The updated version is 6.10. The update is very major as it brings Skype integration along with Cortana support for Windows 10 Mobile.
"It's a one-stop shop for all types of calls – phone calls and VoIP calls –Truecaller is now able to detect calls from Skype, which makes Truecaller more of a powerhouse app to boost your phone experience," says Hassaan Ahmed, software engineer for Windows Mobile at Truecaller.
The update allows Truecaller user to identify Skype call on the device running Windows 10 Mobile, it is one the most welcomed feature with this update. Here is how this new features work:
When you have a Skype call that is showing in your Truecaller call history, you are able to tap the entry, and see the Skype name. You can then proceed to tap the contact, and call through Skype without switching apps.
Here is what's more new in this update, along with Skype integration:
Cortana Comes to Truecaller
Another Way to Block
When Truecaller is set as your call blocking app, the integration between Microsoft and Truecaller shines brightly in making your phone experience simpler. In your phone's stock call log, you can simply long press a contact you feel like blocking, choose the block option, and automatically Truecaller will open and add the number to the block list. To unblock, just long press the name again, or inside the Truecaller app.
Indian Languages Added!
We love having our app available for languages all over the world. This update, we added five new languages! Kannada, Tamil, Malayalam, Bengali, Telugu, and Swahili!
Get the update by clicking here.