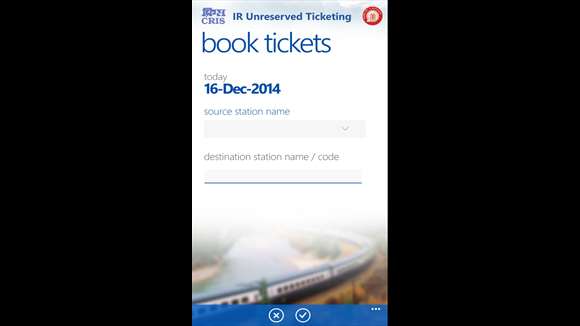 UTS, Indian Railways app gets updated in Windows Store for Windows Phone Devices. For those who are unfamiliar with app, it allows you to book unreserved tickets of Indian Railway for daily suburban train travelers of Chennai and Mumbai suburban area.
Here is what's new:
Paperless ticket has been enabled in Chennai and Mumbai suburban section and Delhi. Now it's implemented in KOLKATA.
With the feature of Paperless Journey, Season and Platform Tickets are introduced.
In addition to that, now 'Change Handset' feature is introduced which is used to Change passenger old handset to new one, and active Season Ticket will transferred from old handset to new one.
Using 'show ticket' feature the ticket can be showed to the TTE(Travelling Ticket Examiner) or TC.
Off-line mode is available to show the paperless ticket if Internet connection not available in the mobile.