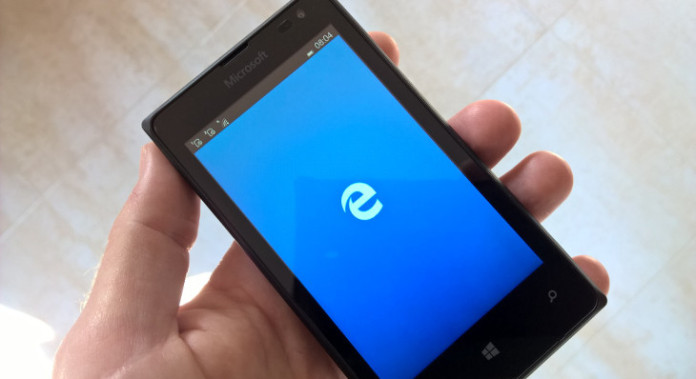 Windows 10 Mobile is expected to arrive in public very soon. The new operating system from Microsoft which bundles lots of new features and improvements.
Like Windows 10, Windows 10 Mobile also comes with pre-installed Microsoft Edge browser. Interestingly, Microsoft Edge for Windows 10 Mobile doesn't even allows users to change default search engine. You need to keep stuck with Microsoft's Bing. However, there is small trick which easily replaces default search engine with Google or any.
In the below guide, we will show you how to change default search engine. It is worth to note, in the guide we changed our Lumia 640's Microsoft Edge browser default search engine to Google from Bing. The same guide will work for other search engines and mobiles.
The guide will work for Windows 10 Mobile 10586.00 or later. You can check the video guide above and written guide below:
Go to All apps
Open Microsoft Edge
Open: Google.com or Google.co.in depending where you live
In Microsoft Edge, click on three dots
After clicking it will show many options, select settings
In settings, go to advanced settings.
Now under Address bar search engine click "change"
You will see screen showing: Google.com (as discovered)
Click Google.com and select "set as default"
Now Close Microsoft Edge
Reopen Microsoft Edge and type anything
Your results will show up in Google rather than Bing.
Enjoy!
Any doubts? Comments below: