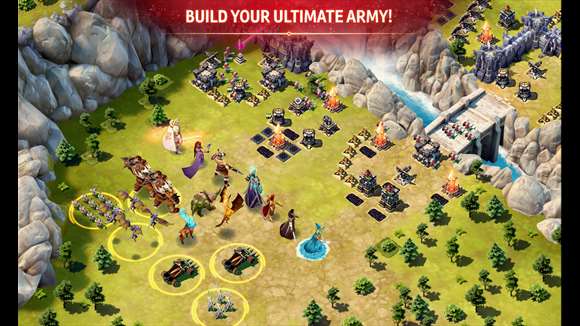 Siegefall is one of the popular game from Gameloft. Today the developers pushed a new update to this game in Windows Phone with number of new features:
LIVE DUELS

Live PvP: Attack or Defend LIVE against other players from around the world in our brand-new game mode!
Build your own Vanguard Base– exclusive for live duels!
10 BRAND-NEW Defensive Cards! Used in Vanguard Mode, these cards can evoke the poisonous Wyvern, entangle enemies in a Root Cage, and set approaching troops ablaze with a Lava Cascade.

NEW SPIRIT!

Bring Shenlong into battle as the FIRST WIND SPIRIT! Slithering through the air, he accompanies Heroes by unleashing tornadoes upon enemy armies and buildings.
As a Kingdom defender in the Spirit Shrine, he sends forth a gust of wind that damages attacking troops while knocking them back.

AND MORE!

NEW BUILDING! Build a VAULT and safeguard even more of your resources!
Queen Nor has a NEW Skin! Sexy black & gold – unlocked at VIP level 8.