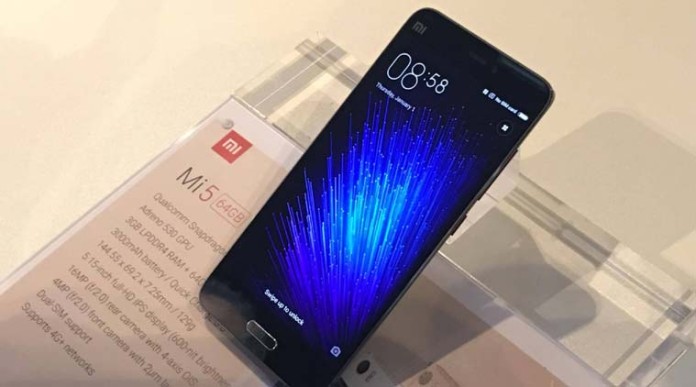 One of the biggest announcement of MWC2016 is Xiaomi's latest budget flagship Mi5. Now reports are to be believed Microsoft may release a Windows 10 Mobile ROM for this device pretty soon. Mi5 may or may not get the Windows 10 Mobile. But one thing for sure if Microsoft released a ROM for Mi5, then without a doubt Mi5 will become the most affordable W10M Flagship device.
Those who are not familiar with Mi5 have a look at hear for the spectacular Budget Flagship device from Xiaomi.
The device will be available in three versions including an Mi 5 Pro version with Qualcomm Snapdragon 820, 4GB RAM and 128GB internal storage and a ceramic body.
Detailed Specs:
Snapdragon 820, up to 4GB RAM + 128GB UFS 2.0
600Mbps 4G+ download speeds, VoLTE
3D ceramic/glass body, weighs 129g
5.15" 16 LED light display, 3D ceramic/glass body
Front fingerprint sensor
16MP 4-axis OIS + 2µm-pixel 4MP camera
3000mAh battery, Quick Charge 3.0
Full feature NFC 
69.20 x 144.55 x 7.25mm
It should also be noted that the device will be available in India pretty soon as Xiaomi's VC has cleared the air for Indian Market. It would be priced around Rs.20K. Earlier we have also reported that Microsoft is testing its W10M ROM on some other Android Flagships. So who all are waiting for this giant to run on Windows 10 Mobile. Let us know in the comments here..