Microsoft has just announced a new insider build 14267 and it is released in fast ring initially. Lots of things have been fixed with many new features. We are putting complete change log as mentioned by Windows Blog,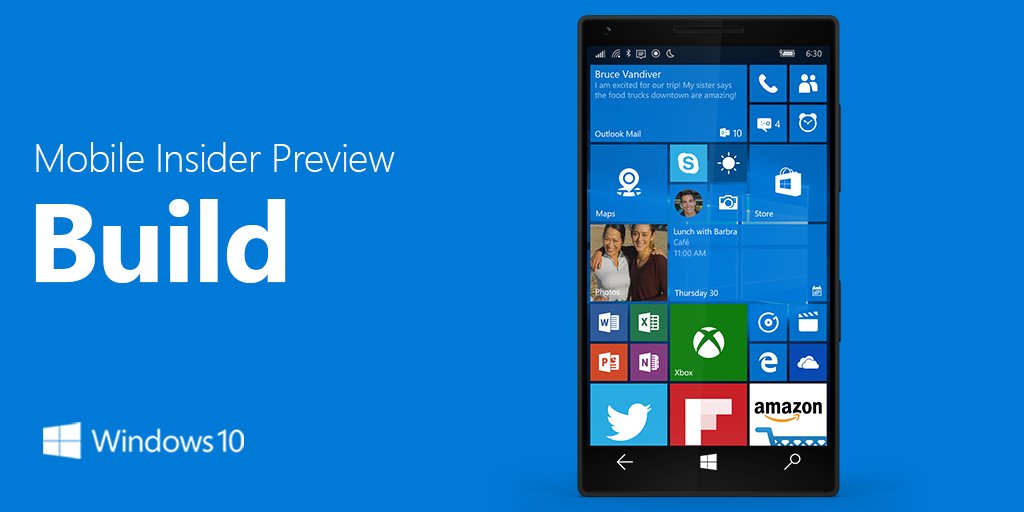 image source:Microsoft
Here's what's new
Search for music easier in Cortana: We have made it easier to invoke music search in Cortana by adding a music search icon to the top right of Cortana. You can now open Cortana and tap on the music search icon to have Cortana listen and search for the song that's playing.
Word Flow now works in the address bar in Microsoft Edge on your phone:For fans of Word Flow, we heard your feedback, and we have re-enabled the ability to use shape writing in the address bar in Microsoft Edge on your phone!
Open InPrivate tabs more easily in Microsoft Edge on your phone: We take the need for private browsing seriously, and InPrivate has been a feature of Microsoft Edge in Windows 10 Mobile from day one. However, we received feedback from Windows Insiders that the InPrivate feature was either hard to find or missing on their phones. As a result, we've moved the button to create a new InPrivate tab to appear right next to the new tab button. The next time you need a private tab in Microsoft Edge, you'll find it right in your tabs view. Try it out on your phone and let us know what you think.
Improved Download Prompts in Microsoft Edge: Microsoft Edge will now show a prompt when you start a download, allowing you to cancel unwanted downloads.
Messaging + Skype improvements: You can now attach photos to your Skype messages by tapping on the paperclip icon at the lower left as you're composing a new Skype message to a contact. Additionally, you can also invoke the Camera app to take a photo to attach to your Skype message too or send along your location.
We are updating our phone and will let you know soon the first impression once we are done.. Stay tuned to Windows Latest..