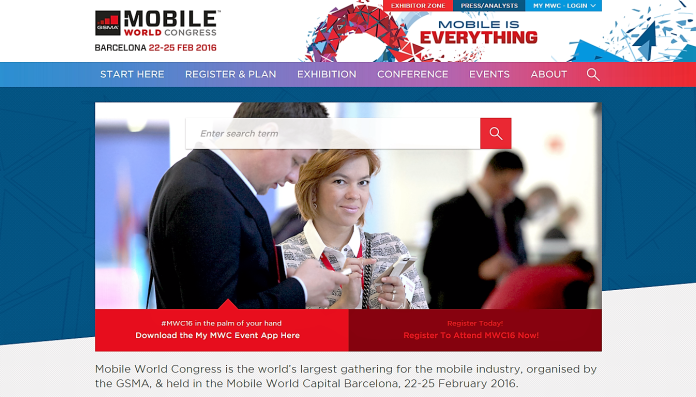 Finally the Mobile World Congress 2016 App is now available to download from Windows Store.. MWC 2016 will be held at Barcelona from 22nd to 25th this month.
MWC Event App provides a unique contextual experience for Mobile World Congress attendees. This web app provides users with the full event schedule, exhibitor and speaker listings, key onsite information as well as event recommendations based on user interests and preferences. The My MWC Event App allows you to connect with the right people and maximize your time at the event.
Lets Check the Unique Features of the App:
Sign-in with your MWC registration credentials
View the full event schedule and speaker listing
Explore the exhibitor listing
Create a personalized schedule and add events to your calendar
Make notes and favorite interesting exhibitors, sessions or speakers to check out later
Utilize LinkedIn® enabled networking
Interact with other MWC attendees using the instant chat tool or schedule onsite meetings
Search for exhibitors, sessions and speakers using the search tool
Navigate the venue with interactive 3D mapping
Note that MWC Event App does not include the Final Confirmation QR code or the Digital Badge.
How many are looking forward to see new mobiles being announced in MWC. Don't be too excited regarding Lumia. No new Lumias are coming for a while and no announcement at MWC16.
Download the App from here