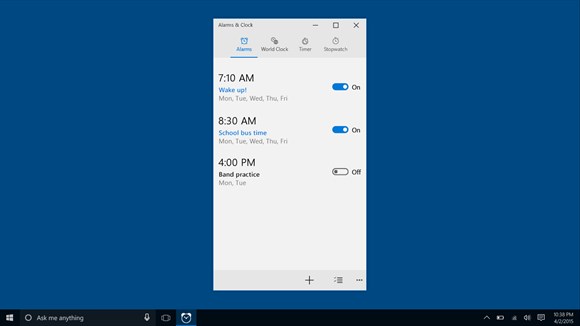 Windows Alarms & Clock which rarely see updates in Windows 10 Store. Today, the app grabbed a major for both Windows 10 and Windows 10 Mobile. The updated app, mainly includes new features which you might be waiting since a long time.
What's new:
Set your alarm to vibrate (phone only)
Set your favorite music as a custom alarm sound using .m4a files on your phone
Remaining time to alarm takes Daylight Saving Time into account
Bug fixes to improve reliability and accessibility
Thanks Vicky for the tip !