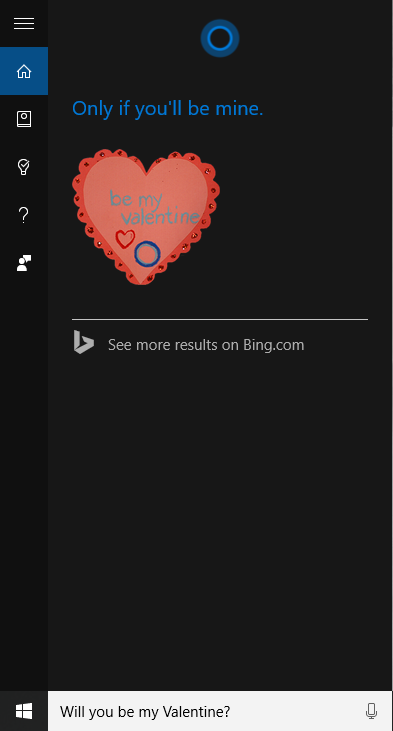 Every year on February 14th internet is flooded with sad posts about love and celebrating Valentine's day alone. Luckily enough, this year you don't have to be alone on this special day as Cortana comes to the rescue.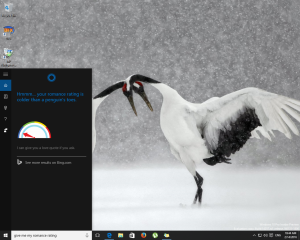 Opening Cortana today, you'll notice it offers to play a little romance rater. Moreover, if you're really desperate, try one of these phrases:
Good morning
Hello, Cortana
Happy Valentine's Day!
Who is your Valentine?
Sing me a song for Valentine
Will you be my Valentine?
So if you are feeling lonely, be sure to check up Cortana today. Otherwise – happy Valentine's day!