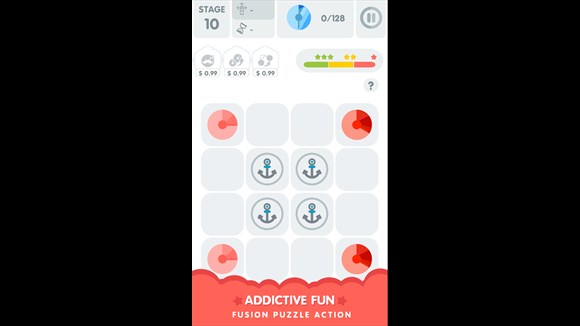 Game Troopers is back with another update for their one of the popular Windows Phone game, Fusion Dots. The game allows you to experience the 2048 puzzle game play with a brand new, addictive, free-to-play, saga puzzle game.
Changelog:
Beat all your friends in the new Facebook leaderboard – Get rewards by watching videos. Enjoy Fusion Dots even more!
The update brings 8 new achievements:

Adventurer: Unlock first 20 stages
Explorer: Unlock first 60 stages
World Conqueror: Unlock first 100 stages
Black Silver: Unlock 11 AM dot
Golden Golden: Unlock 12 AM dot
Smash Them All: Smash the dot 3 times
Fly Me To The Moon: Fly the dot 2 times
Master Of Swap: Swap the dot 1 time

Xbox Live achievements finally available for Fusion Dots!