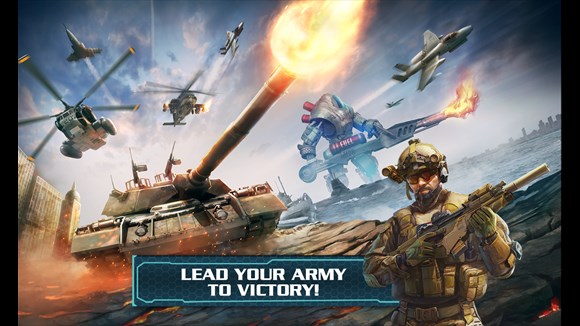 World at Arms received a new update for Windows Phone devices. The update is the most major with a long changelog:
New features:
Grow your base even more with 6 new Expansions!
Boost your Energy supply by repairing the Dam.
New Daily Reward system: Now you can miss a day or two and still get that special unit you want!
TWEAKS AND IMPROVEMENTS:
Performance optimizations for smoother gameplay
Fixed the automatic scroll in Chat
Units with the fewest Recovery Points are now always used first
Various bug fixes
World at Arms is a  free-to-play all-out modern-war strategy game, you will battle across the globe, in the sea's depths, on the ground, and in the air.