Earlier today we notified about the new windows 10 mobile insider preview build 10586.107 has been released. While we are quite busy from morning in installation as said earlier also. We managed to install it successfully on couple of devices like, lumia 1020 and lumia 640 XL.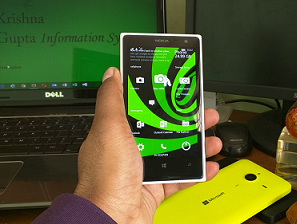 During our first impression and quick findings we find some important information to share with you. A point to note here is that, this is just a quick review and impression to let our curious readers know how is the current build. After a couple of days we will come again with detailed findings too.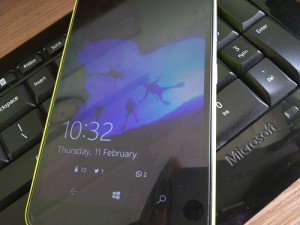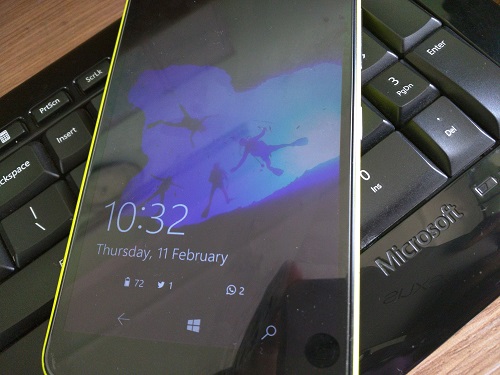 Before I go ahead let me show you exact change log on Windows Blog,
"This update includes some additional fixes:
Fixed an issue where in some cases a device could be missing tiles on the Start screen after going through the device out of box experience.
Improved support in Narrator to speak in multiple languages.
Improvements to the device reset experience when BitLocker\Device Encryption is enabled by enterprise policy or by the user."
There is also a new addition to Windows Insider app and it is "Release Preview Ring". You can read details in our previous post. In short,
"The Release Preview ring will focus on Insiders that want to stay on the Current Branch (currently builds based off of 10586), but continue to receive early access to updates, application updates, and driver updates."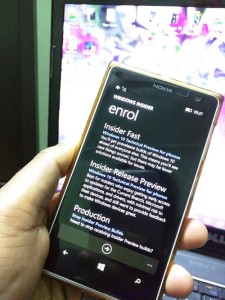 Lets begin and see what we have in build 10586.107.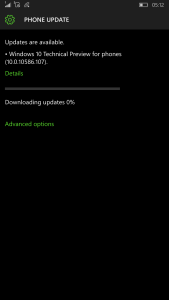 Installation Experience : 
The current installation size is around 1.25 – 1.50 GB. We are bale to find it as we ran out of space on device memory twice :(, it takes near around 45 minutes to download (2MBps speed) and 45 minutes for complete installation.
Notes:
Make sure free atleast 2.5 GB of device/internal memory to get the installation done.
In case of less storage the download will begin again.
 OOB (Out Of box) Experience : 
After installation done and during the initial usage we feel the experience as same as before. Lumia 640 XL is working smooth as it was before. After a long usage we will definitely get ti know if there is any such major improvement.
Lumia 1020 how ever keeps on increasing in terms of performance. After the installation i feel that 1020 has a slight improvement in performance. It handles the apps very fast and even multitasking is really improved.
Quick Gaming Experience:
I played for few minutes (1 event on Asphalt 8 Airborne) of game son lumia 1020, and I am very much impressed as said on previous video played on build 10586.71 below,
https://www.youtube.com/watch?v=vk5lSy1LXVA
The current build brings a new performance improvement seems to me after I played Asphalt on lumia 1020. I will film a new video and write a separate post on gaming experience soon.
Usage Experience:
Over all on using the current build is very fast and fluid medium specs devices like Lumia 640 XL and old device like lumia 1020. I will try the same on lumia 520 then I can share the exact performance improvement if it is there then. There are few issues that are still there and I will make a new post very soon. I need some time to write for that too :).
Issues Found:
Touch and vibration issue has not been solved on lumia 1020 (watch the video at the end of post)
Glance Screen is broken on lumia 1020 as of now. I will do a reset and will see if that problems got fixed or not. but it was working in previous build. on 640 XL it is working as of now.
Call & SMS Filter has some issues. I can see this option in lumia 1020 but not in 640 XL, also this feature is soon going to be replaced by Block and Filter. See in the video down below.
I installed Lumia Camera and I was able to use it for once with living images feature on it. After that it didn't work.
Living images is still not there in lumia 1020 but its there in 640 XL and unfortunately it is still not working on my device
I have listed out some of other known bugs too. Will write it soon after detailed review and will mentioned there too.
Final Verdict:
The previous and current build is very good in terms of performance but still have surprises and issues. For the primary device I still can't 100% recommend. Its a mixed if you want to give a try you can go ahead but make sure to have proper backup.
Complete Video Demo of Build 10586.107:
Let me know in the comments what you think.
You can connect to me on twitter @GISSupport to ask any windows 10 mobile related queries.
Stay tuned to @WindowsLatest to get more tips and information for windows 10 mobile.