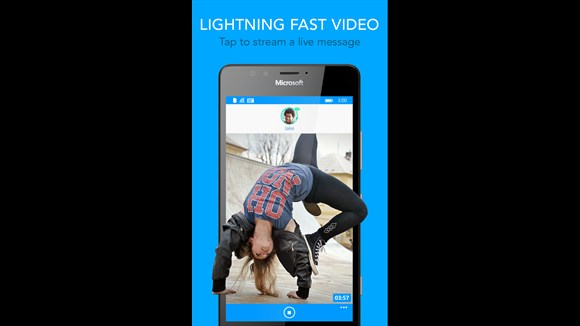 Glide messaging, Another growing and popular app made it's way to Windows Phone OS. Glide is a live video messaging app that combines the convenience of texting with the expressiveness of video.
Key features:
Glide is an awesome free tool for anyone who wants to chat with their friends and family in a fast, personal way. It's also really useful for: • Group chats of up to 50 people – family chats, BFFs, study groups, etc.
 Keeping in touch with people who live far away – the conversation can happen whenever is best for each person, so timezones aren't an issue..
Talking to grandparents – Glide is very simple and doesn't require typing, so young kids can use it easily.
 Sign language – Glide is proud to be widely used by deaf and hard of hearing communities around the world who prefer the convenience of video chat.