31st December 2015, the date all Nokia fans are waiting is already passed and we all were expecting that at MWC 2016 (Mobile World Congress) Nokia will give us surprise by announcing some the new smartphones with Nokia branding on it. From the few months we have already seen lots of leaks and rumors for possibly coming Nokia smartphones. We have already covered an article on this.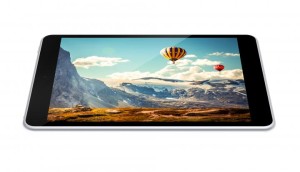 image source
Nokia has mentioned some details about the events at MWC 2016 on their portal. According to official statementMWC 2016,
"Join us at Mobile World Congress 2016 in Barcelona on February 22-25, 2016. We're excited to meet you at the world's largest annual gathering for the mobile industry, taking place at Fira Gran Via in Barcelona, Spain.
At Mobile World Congress 2016 we will discuss the latest trends and show how we are expanding the human possibilities of technology, creating more possibilities for people, communities and our customers, now and in the future.
Our industry, after all, is all about the people who use communications technology. And Nokia's focus is, and always has been, on people. We don't believe in technology for technology's sake, but in technology that enhances people's lives. 
You will find us in hall 3.
GSMA's theme for the event is "Mobile is everything", providing an in-depth coverage of the current and future mobile industry, highlighting specific areas of growth as well as the latest technological developments, next generation services and growth strategies."
It is clear that there is no statement of smartphones here. But there is no need to disappoint as previously Nokia announced the Nokia N1 Android Tablet which was Unveiled on 18 November 2014 in a surprise event.
We can expect something similar to happen in the future.
Stay tuned to
@WindowsLatest
for more coverage on Nokia and Microsoft News.
You can connect to me on twitter
@GISSupport
and ask any Android and Windows related stuffs that bothers you.