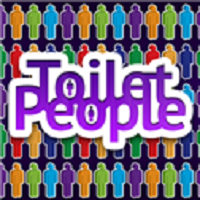 "Toilet People" goes free as myAppFree app of the day.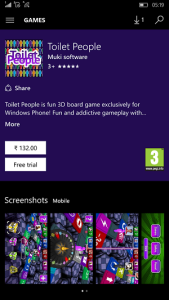 About the App : Do you like board games? Toilet People is a funny 3D board game, exclusively made for Windows Phone! Tons of fun mixed with an addictive gameplay and amazing graphics and music will keep you entertained all day long. It features a Fast Bots mode, Beautiful 3D visuals at 60 fps, an original soundtrack, simple rules and a gameplay not…
WARNING: Due to Store issues, if you are running Windows 10 Mobile, you might see this app paid and not free. If so, check later. We are sorry for the inconvenience and we hope that Microsoft will fix this soon.

source