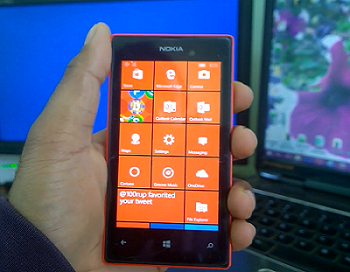 Nokia Lumia 520 one of the most popular windows phone that still holds up the top position in terms of overall market share in windows phone devices. I too like it and used it for 2 years as a primary phone. Considering the specs we can say that this phone is designed purely for Windows Phone 8 and it works very smooth back then. Is going to be 3 years since the device is launched and also lumia 520 has seen three OS' too – Windows Phone 8, Windows Phone 8.1 and Windows 10 Mobile (via insider program).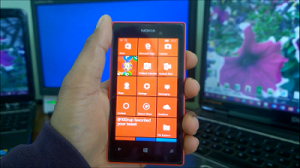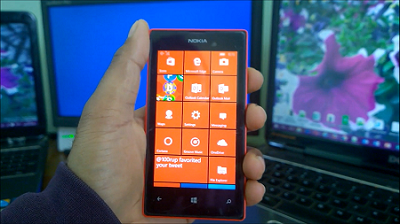 Lumia 520 works very well upto Windows Phone 8.1 installed on it. But I decided to  install the Windows 10 Mobile in it. Its been very long time I have switched back to windows phone 8.1 on lumia 520. I always wanted to feel the new windows 10 mobile and lumia 520 has never been optimized to work as smooth as other Lumia's are and even Microsoft can't simply stop support of this deice.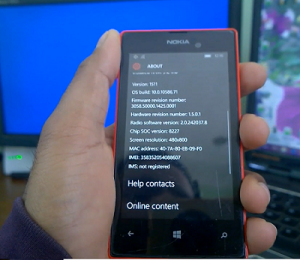 Now coming to the point, we earlier did a quick review of Windows 10 Mobile build on lumia 520 running the current insider build 10586.71 and we left the gaming part for later review. We downloaded some of the games that are on the category of one of the high resource consuming like "Asphalt 8 Airborne", a mid range game like "Zombie Call: Modern Trigger Duty" and the requested games for demo "Dream League Soccer".
Lets begin and find out how lumia 520 is performing with current build of windows 10 mobile.
Asphalt 8 Airborne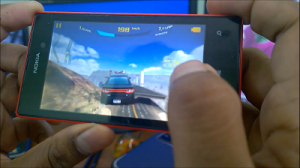 The game starts with lags at each moment. The loading time is almost same as running in precious version if builds Once the games starts playing the frame drops were less, but they are there. Overall we don't want to complain on this by considering the fact that lumia 520 only have 1 Ghz Dual Core processor only and 512 MB RAM. We are happy to see that at-least Asphalt 8 is supported on such a low end devices too unlike the game Dead Trigger 2 which is still not supported on low end phones.
Dream League Soccer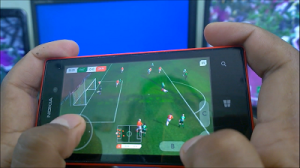 This is the game that played smoothly among all the gamed we played, it is good to see that for us too. Except a few lags game works very fine.
Zombie Call: Modern Trigger Duty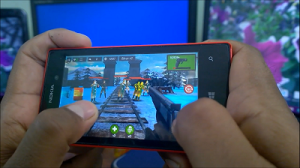 This is another low end that we can say. The installation size is 130 MB. This game also felt frequent frame drops like asphalt.  So no need to discuss further.
Watch the complete game demo below,
https://www.youtube.com/watch?v=qKwaqXbE23w
Conclusion
I have made dozens of video for lumia 520 running windows 10 mobile on it and each video I mostly say same thing, Lumia 520 is designed for windows phone 8. It supported windows phone 8.1 and worked just fine not like windows phone 8. In terms of general day to day usage you can install the windows 10 mobile with few basic apps that are needed. As soon as more apps are get optimized for windows 10 mobile we may see apps performance will improve overtime.
You can connect to me on twitter @GISSupport to ask any windows 10 mobile specific queries.
Stay tuned to @WindowsLatest to get the complete coverage for windows 10 mobile.
Thanks for Reading.