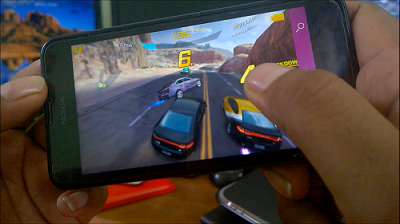 Earlier today we did a quick review of current windows 10 mobile insiders build 10586.71 on Nokia Lumia 630 Dual SIM, You can read the review here. As said in the quick review we will do a dedicated game review for the current build on Lumia 630.  We took some time to install the games and tried to play two games. We only covered games that are requested by users.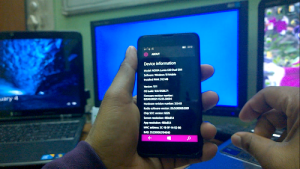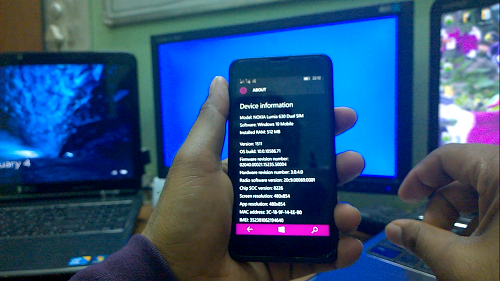 So we have included the following two games only aswe have to take consideration of video duration in account too,
Asphalt 8 Airborne
Dream League Soccer.
While we tried to install Dead Trigger 2 also as this has been requested by many users. Due to 512 MB RAM we are unable to install the game.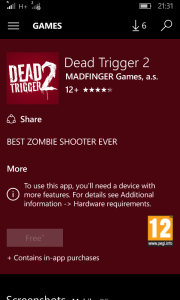 So lets begin and see how the current build handles the games like asphalt.
Asphalt 8 Airborne :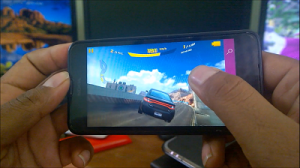 This is one of top game and also one of heaviest game in terms of graphics and memory requirement, But the developers of the game have done excellent job by optimizing the game for low end phones also.
Note: There is no option to change the graphics level on this game under Lumia 630.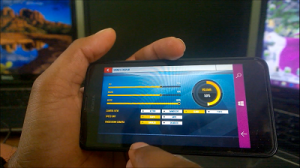 We tried to play the game without changing any configuration accept the car paint :). On playing normally to complete a single event we found a total of 5 drops (a very short ones).  Apart from that game works very smooth. While this can be accepted and yes this is the old version of game as asphalt 8 airborne was recently updated to new version . Due to internal storage issues we couldn't update to new one. When playing the same  Nokia Lumia 520 we felt the game is optimized for windows 10 mobile. We will will give another try to play with latest version.
Dream League Soccer :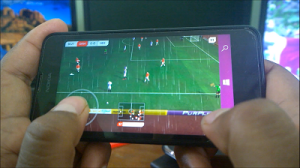 This is not very huge though it takes time to start like asphalt 8. During a couple of minutes games we found 2 slight freeze issues. But apart from that we didn't found any such issues that we need to think again to not play again on this device and yes we played with the default setting too here.
You can watch the complete video of game demo here,
https://www.youtube.com/watch?v=pXHppTdy3Ic
If we compare to previous build 10586.63 we are not able to see much changes in terms of gaming experience. This could be due to device performance also.
We will try to play some other hardcore games if they are supported on lumia 630 and will let you know the results.
Summary:
Considering the performance of the device with just 512 MB of RAM we should be accepting a couple of drops and lags too. The high end games are target for high end phones with higher device configuration. Low end devices are just supported to these kind of issues will be there always.
In short if I have to say personally Nokia Lumia 630 performs smoothly with windows 10 mobile. We will see improvements in coming builds too.
You can connect to me on my twitter handle @GISSupport to ask any windows phone and windows 10 mobile queries.
Stay tuned to @WindowsLatest to get complete coverage of windows 10 mobile.
Thanks for reading. DO let us know in the comments whats your opinion.