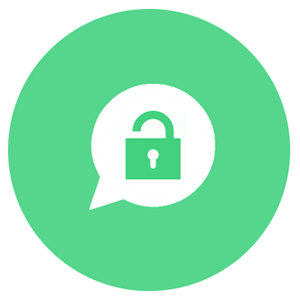 Note : Seems some problem with myAppFree today. The free app has not been uploaded yet it seems. We will let you know once it is free again. We have already tweeted that to @myappfree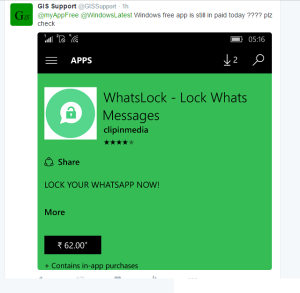 "WhatsLock – Lock Whats Messages" goes free as myAppFree app of the day.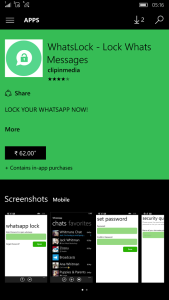 About the App : Have you ever wanted more privacy in your conversations? Thanks to the app of the day you can safeguard your chats, videos, audios and photos in your Whatsapp: you will have absolute privacy (ok, more or less)! In fact, this app locks your Whatsapp from startscreen, but it does not from the applist, unfortunately. Anyway, it doesn't matter because it will greatly help you to fulfill your privacy. So do not hesitate… download this app for FREE and save $ 0.99!

source