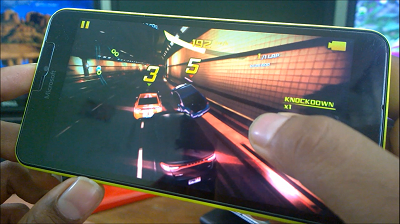 Lumia 640 XL, the current mid range flagship after the popular Nokia Lumia 1320 has two unique features in it.
The first phablet phone with Microsoft branding
Will be first in the line to get the OTA update for Windows 10 Mobile.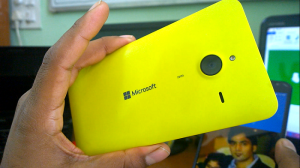 Its been 6 months I am using Windows 10 Mobile Insider Preview on this device. Overall there are couple of things that I like about this phone,
Excellent battery backup and did sometimes managed to get 3 days too.
Nice and good looking near 6 inches HD display.
Clear black display that looks nice with glance screen feature.
The also packs very god specs in terms of windows world and does very well job in most of the situations. Among all the lumia phones I have I prefer to upgrade this phone always to any of the new insider builds for windows 10 mobile. The current build that I am running is very smooth in terms of performance. Not just the current build the previous builds too works very well on 640 XL.
I have already made a quick review of build 10586.71 of lumia 640 XL  too. In case you want it you can check it below,
https://www.youtube.com/watch?v=863QoSTRAyU
Today I will share my gaming experience on lumia 640 XL running the latest insider build. I played the three games,
Asphalt 8 Airborne (latest updated)
Dead Trigger 2
Dream League Soccer
First Impression
As always I enjoyed gaming on this device. The 640 XL with windows 10 mobile really handles the games very well. I said "very well" coz still there are a few frame drops when played on high graphics. I can expect that because of two reasons,
Games installed on SD card have upto 10% performance effect when installed on internal memory.
1 GB of RAM and slightly lower GPU couldn't meet expectations of high end games like Asphalt.
In a summary for Asphalt 8 Airborne I found a total of 5 frame drops (may be i missed a one or added extra too) in completing a mission.
But when playing Dead Trigger 2 I didn't found any lags and drops either. It just works absolutely fine.
For Dream League Soccer  if I an recall then one or may be 2 max lags only.
Overall I will say device is absolutely ready for windows 10 mobile in terms of gaming and handling day to day task.
I wish Microsoft could have added 16 GB of internals on it.
You can watch the complete Gaming review below,
https://www.youtube.com/watch?v=SGo0njTVVfs
You can connect me on twitter and ask any of the specific queries you have for windows phone and windows 10 mobile.
Stay tuned to @WindowsLatest for more coverage on Windows 10 Mobile.
Thanks for reading. Do comment us below and let us know your review too.