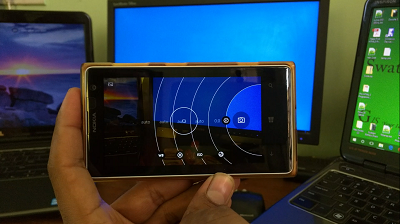 Windows 10 mobile is out for almost 1 year now and it available both in officially launched handsets like lumia 950/950XL/550 and also to insider program for rest of the lumia phones. Since its been a long time after windows phone 8.1 we saw a major change in windows phone I started using insider phones on my lumia phones. I started first with lumia 520 and the experience was very poor as the phone as low specs to work with windows phone. I decided to update my lumia 1020 by thinking that it has a 2 GB of rams so it will be pretty good experience.
The phone handles day to day task very much like opening apps and multitasking too. But the battery life in initial builds is really poor but now looking to the current builds I found that battery is now good as compared to previous versions. Earlier builds caused my device to freeze couple of times, that even I need to visit Nokia Care to get the issues fixed, as the phone is still not able to get recognized by "Windows Device Recovery Tool".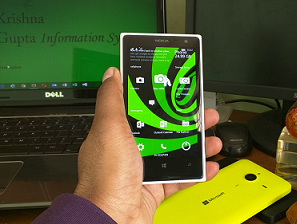 Still I haven't given up and again updated to insider preview as experience in terms of UI is very better than previous windows versions.
The new builds again caused freeze issues but this time I just kept my phone on desk until it get turn off automatically, the phones boots normally then after but took 2 days in that.
Now lets talk to current build 10586.71. I reported earlier a OS corruptions issue when I opened the windows camera, here is the complete story. I has to reset the phone and I had another issue now. Which I will write here soon. Coming to experience in using windows 10 mobile, it is pretty good now I can say, Device works very fine and has no issues so far except the one I mentioned to write soon.
Games like Asphalt 8 Airborne loads with some lags but once loaded there were no lags (1% – 2%) also multitasking and other apps performance is very smooth.  I also played Dead Trigger 2 and that two works very well in that.
There are still few known issues in the 1020 running 10586.71 build while that is not there in other phones :(, thats strange.
Store Live Tiles always there
Focus when set to manual then unable to set it back to auto
There are some other minor issues too that I will make a new post soon.
So at the end if you own a Nokia Lumia 1020 then make sure to have a backup as accident can happen any time, like I faced.
Watch the video here,
https://www.youtube.com/watch?v=RScijtEGZQc
Stay tuned to my next post I have lot to share with you.
Thanks for reading.